Idyllic island life sim My Time at Portia is now available on Steam Early Access
Coming to PS4, Xbox One, and Switch this year.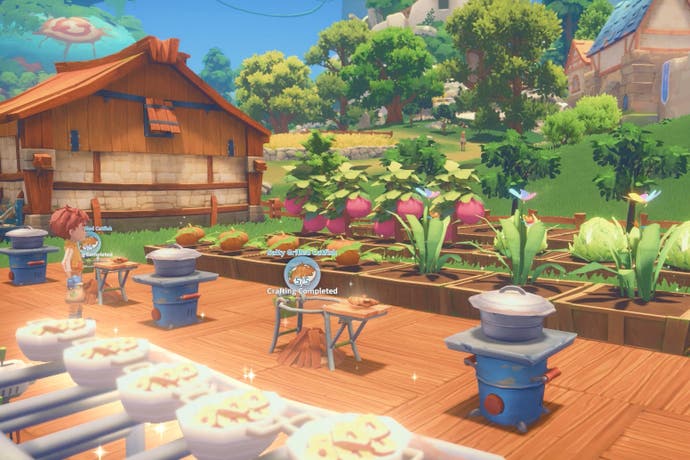 Developer Pathea Games' idyllic, Harvest Moon-inspired island life sim My Time at Portia is now available on Steam Early Access.
A little bit Animal Crossing, a little bit Stardew Valley, My Life at Portia opens with your arrival on the titular island, eager to begin the restoration of your father's dilapidated workshop. As is usually the way with these things though, that's more of a rough starting point than an absolute goal, and you're pretty much free to do as you please once you've settled in.
There are local townsfolk to meet, help, and even romance, and an entire island to explore. You can gather materials, craft equipment to expand and decorate your homestead, explore sunken ruins, shop, go adventuring, grow crops, raise animals, and generally fill your days with the kind of soothing busywork that makes these games so consuming.
My Time at Portia was successfully Kickstarted last September to the tune of $146,697 USD. Since then, it's attracted the attention of Team 17, which will publish the game, and help guide developer Pathea through the early access process.
Right now, Pathea reckons there's about 25 hours of things to do in My Time at Portia. It's expected to remain in Steam Early Access for around nine months, though, and new areas, quests, and story content will be added as development progresses.
I've spend a little bit of time with Portia already, and while it lacks some of the charm and personality of its more famous genre peers, it's still a breezily endearing and surprisingly polished experience, even in its unfinished state. And, promisingly, its solidly compelling crafting and expansion loops mesh nicely with its pleasantly meandering life sim side.
Team 17 clearly has big plans for My Time at Portia, and has announced that the game will be heading to Xbox One, PS4, and Switch later this year. There's no specific release window for consoles just yet, but it's unlikely to happen before Early Access is complete.
Should you wish to join My Life at Portia's journey through Early Access, it currently costs £15.99 on Steam, with that price expected to rise on final release.