Soulcalibur 6, Yakuza Kiwami and My Time at Portia are just £10 in the December Humble Monthly
A bundle of the highest calibre.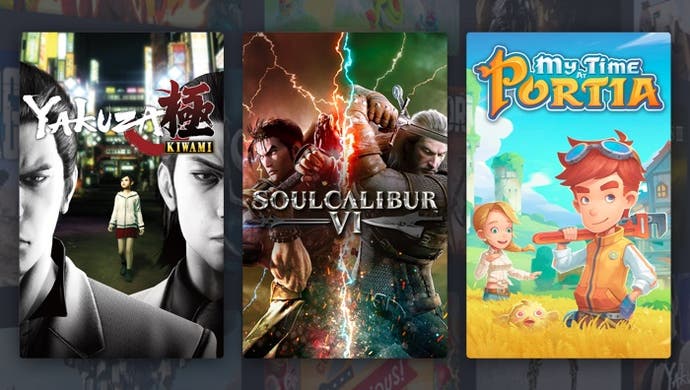 Humble has announced that the early unlock games in the December Monthly Bundle are Soulcalibur 6, Yakuza Kiwami and My Time at Portia.
It's another trio of solid picks after last month's incredibly strong group of early unlocks. Of the lot, Yakuza Kiwami seems like the biggest steal.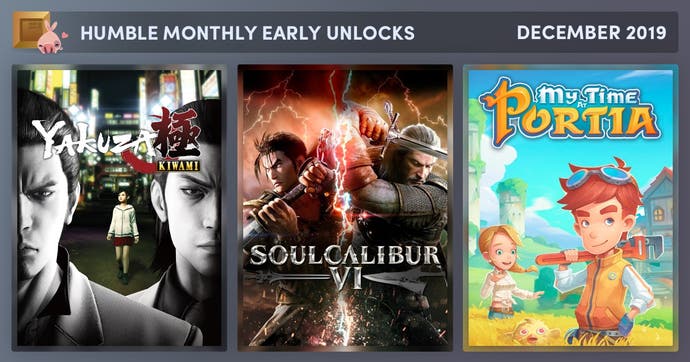 The Yakuza series has grown massively in popularity in recent years. If you've been interested to see what Kazuma Kiryu's bizarre antics are all about, then this bundle is the perfect place to start as Yakuza Kiwami is a remake of the first game.
Then there's Soulcalibur 6. For my money, as it features Geralt as a playable character, that already makes it the superior version of the brawler. Jokes aside, Wes found it to be "a return to form that's not without its flaws" in the Eurogamer Soulcalibur 6 review. Not bad, then.
And then there's My Time At Portia. The lifestyle/farming sim has elements of Harvest Moon, Stardew Valley and Animal Crossing all wrapped into one. That alone should get your attention.
You can pay £10 for the December Humble Monthly and you'll get access to all three of those games immediately. The rest of the month's bundle will be announced in four week's time, but you can expect around another five or six mid-range or indie titles to come.
The start of a new month also means that subscribers to the November bundle will receive the rest of their hidden games. Humble has revealed that they are Shenmue I & II, 11-11 Memories Retold, Synthetik: Legion Rising, Evergarden, and a new Humble Original, Operator. These join last month's early unlocks Call of Duty: WW2, Crash Bandicoot N. Sane Trilogy and the Spyro Reignited Trilogy.
Very soon, though, we'll be seeing a massive shakeup of the Humble Monthly as it becomes Humble Choice. This new version of their subscription service does away with the mystery and instead will give you a range of games to choose from each month. Depending on what tier membership you pay for, you'll be able to pick a different number of games from the selection. Existing Humble Monthly subscribers get the best deal at $12 a month, though you can find even more about Humble Choice right here.
Meanhile, we've got even more gaming offers at Jelly Deals. You can find the best price for Red Dead Redemption 2 on PC, our picks for the best Nintendo Switch SD card and so much more!