Insanely Twisted Shadow Planet PC release confirmed
Stylish XBLA adventure spreads its wings.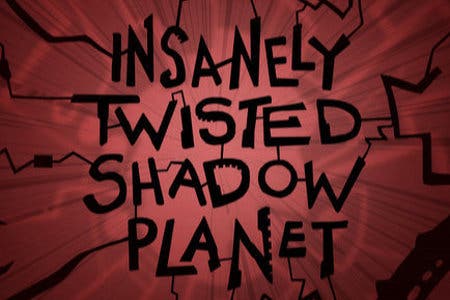 Last year's quirky Xbox 360 Summer of Arcade entry Insanely Twisted Shadow Planet is coming to PC, developers Michel Gagne and Joe Olson have confirmed.
The pair broke the news on a Nintendojo podcast, confirming that the game will be available on Steam with full keyboard and mouse support included.
What's more, you'll get the multiplayer Shadow Hunters DLC expansion thrown in too.
The Metroid-inspired adventure divided the critics when it originally launched on Xbox Live Arcade last August.
"There is no metagame driving you forward here, other than the drive to explore for exploration's sake," read Simon Parkin's 6/10 Insanely Twisted Shadow Planet review.
"So what's left is the nucleus of a Metroidvania game, mechanically functional and regularly interesting, but a shadow of its inspiration nonetheless."