Indie Royale presents the Stuffing Bundle
The Dream Machine, Puzzle Agent 2, Children of the Nile, Anomaly: Warzone Earth, and Adventure Apes.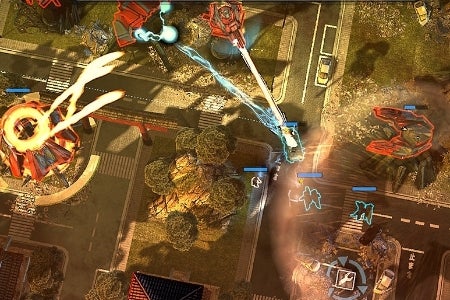 A new Indie Royale bundle is available, combining five games for much less than the sum of their worth. This time out it contains point-and-click adventures The Dream Machine (Chapters 1-3) and Puzzle Agent 2, civilization builder Children of the Nile: Enhanced Edition tower-offense game Anomaly: Warzone Earth, and Metroidvania platformer Adventure Apes and the Mayan Mystery.
As with all indie bundles, you need only pay the minimum bid - currently at $5.01 - to acquire all these, and any donation over that lowers the minimum for everyone else.
Additionally, pledges of $8 or more receive the chipture album Tree of Knowledge by yogurtbox, which is inspired by retro Japanese PC-98 game soundtracks.
We were particularly fond of Anomaly: Warzone Earth, which our John Teti awarded an 8/10 in his review.
Check out snippets of all these games in the new Stuffing Bundle trailer below.