Humble's Best of Boomer Shooters bundle is packed with fantastic 90s inspired FPS games
Includes Dusk, Amid Evil, Ion Fury and more from as little as £9.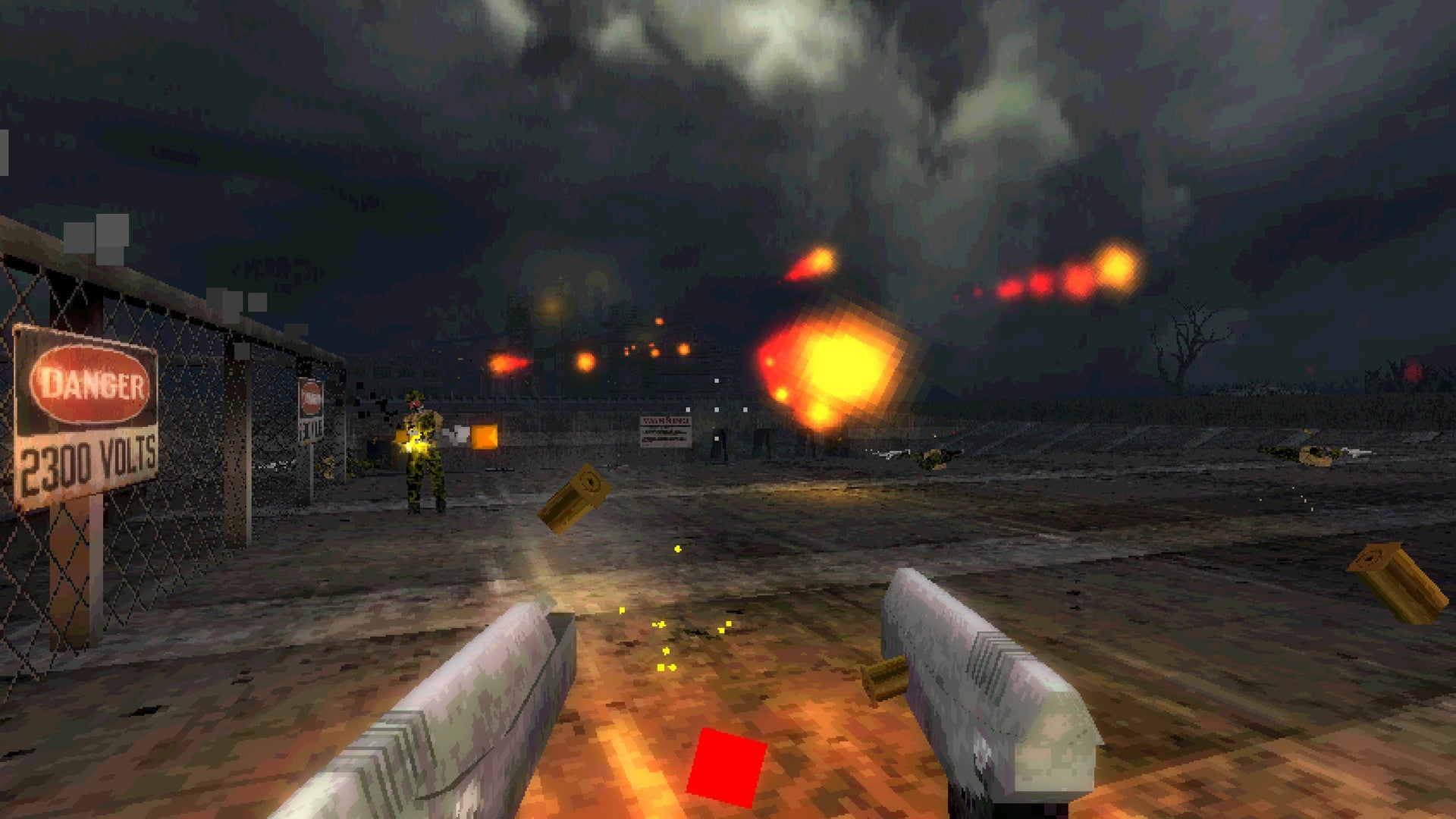 Humble has launched its Best of Boomer Shooters games bundle and it's probably one of their best value collections yet.
If you love old-school first person shooters, you won't want to miss out on this horde of retro-style FPSes. It's packed with £108/$143 worth of classic 90s-era inspired shooters, including Dusk, Amid Evil, UltraKill, Ion Fury and more.
And if you're wondering, what's a boomer shooter? Well, this style of game is essentially any FPS that is reminiscent of the 90s shooter classics such as Doom, Wolfenstein 3D, Duke Nukem 3D, Quake and Half-Life. Although many of the games in this bundle are inspired by the legends, you won't need to have played them to enjoy this new wave of retro-style shooters.
This Humble Best of Boomer Shooters bundle is available from today until 25th March, 2022, and it can be yours for as little as £9/ $12.
Best of all, each purchase of this bundle helps support Able Gamers, a charity that aims to improve the overall quality of life for those with disabilities through the power of video games.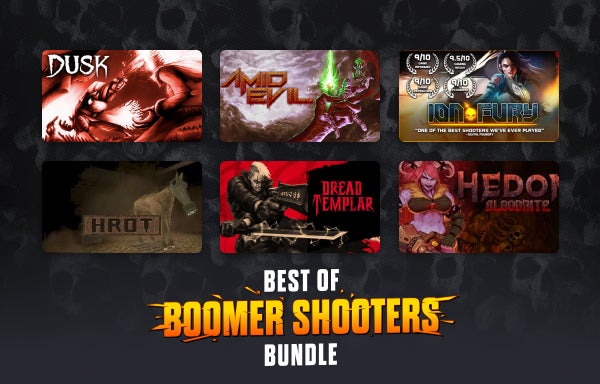 Here's the full list of items included in the latest (and greatest?) Humble bundle:
Dusk - Battle mystical backwater cultists, possessed militants and other dark forces in this heavy metal infused FPS.
Amid Evil - Save seven immersive worlds by battling brutal enemies with badass weaponry.
Ion Fury - Take to the streets of Neo DC where Shelley "Bombshell" Harrison embarks on her explosive quest to defeat an evil mastermind and his cybernetic cult. Pure carnage!
Hedon Bloodrite - This game merges both Hedon 1 and Hedon 2 into a 20-hour single-player experience. It features brutal fast-paced combat alongside puzzle-solving quests and immersive exploration.
Project Warlock - Wreak havoc as a mysterious warlock and explore 60 immersive levels. There's up to 38 different weapons to collect and loads of epic battles with enemies and megabosses.
Dread Templar - This blood-thirsty FPS blends elements of modern shooters with 90s classics. Fight hoardes of demons, solve puzzles and customise your weapons and skills to your preferred playstyle. There's also a load of secret weapons and areas to discover.
Hrot - This single-player FPS pays homage to 90s romeric shooters. You start in a civil defence shelter deep under Prague, where you must set out to discover secrets, fight monsters and protect the peace in a dystopian world.
Hellbound- Play as Hellgore and shoot Doom-inspired BFGs as you fight against demons in Hell- all while rocking out to an epic heavy metal score.
25 per cent off Ultrakill
10 per cent off Prodeus
We're sure this Humble bundle is more than enough to keep you busy this month, but if you fancy taking a break from blasting your way through evil armies with your arsenal of blood-thirsty weapons, you might want to take a look at these other PC gaming deals that Humble has to offer. This includes the Sid Meier's Ultimate Collection and the Humble Heroines games bundle.
We share more PC games deals and many other gaming offers over at Jelly Deals on Twitter, so do give us a follow if you're looking to build your collection on the cheap.