Hotline Miami 2 has an official free digital comic
Covers the backstory of the game's various factions.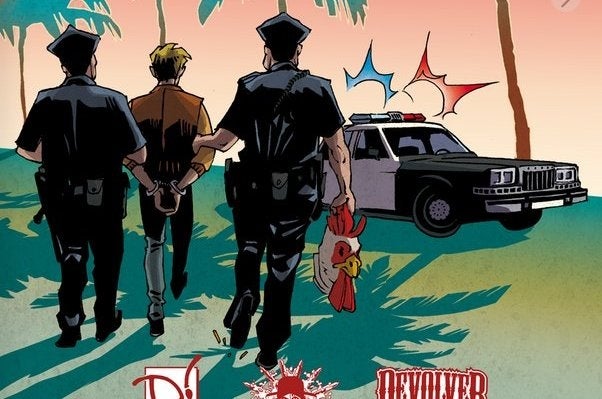 Hotline Miami 2: Wrong Number now has a free digital comic that you can download on Steam.
Written and drawn by Dayjob Studios in preparation for this highly anticipated sequel, the comic will entail five episodes detailing the backstory of the game's several factions. The first issue covers the fervour around an animal mask-wearing gang and the second issue is about a Russian-hating hick and the mysterious organisation he belongs to, 50 Blessings.
Subsequent issues will be released as updates leading up to the game's release.
And when is that, you ask? Well Devolver Digital suggested in a bizarre tweet and answering machine message that it could be out 10th March, though no official confirmation was ever given.