Hitman - Episode Three: Marrakesh is due next week
New screenshots revealed.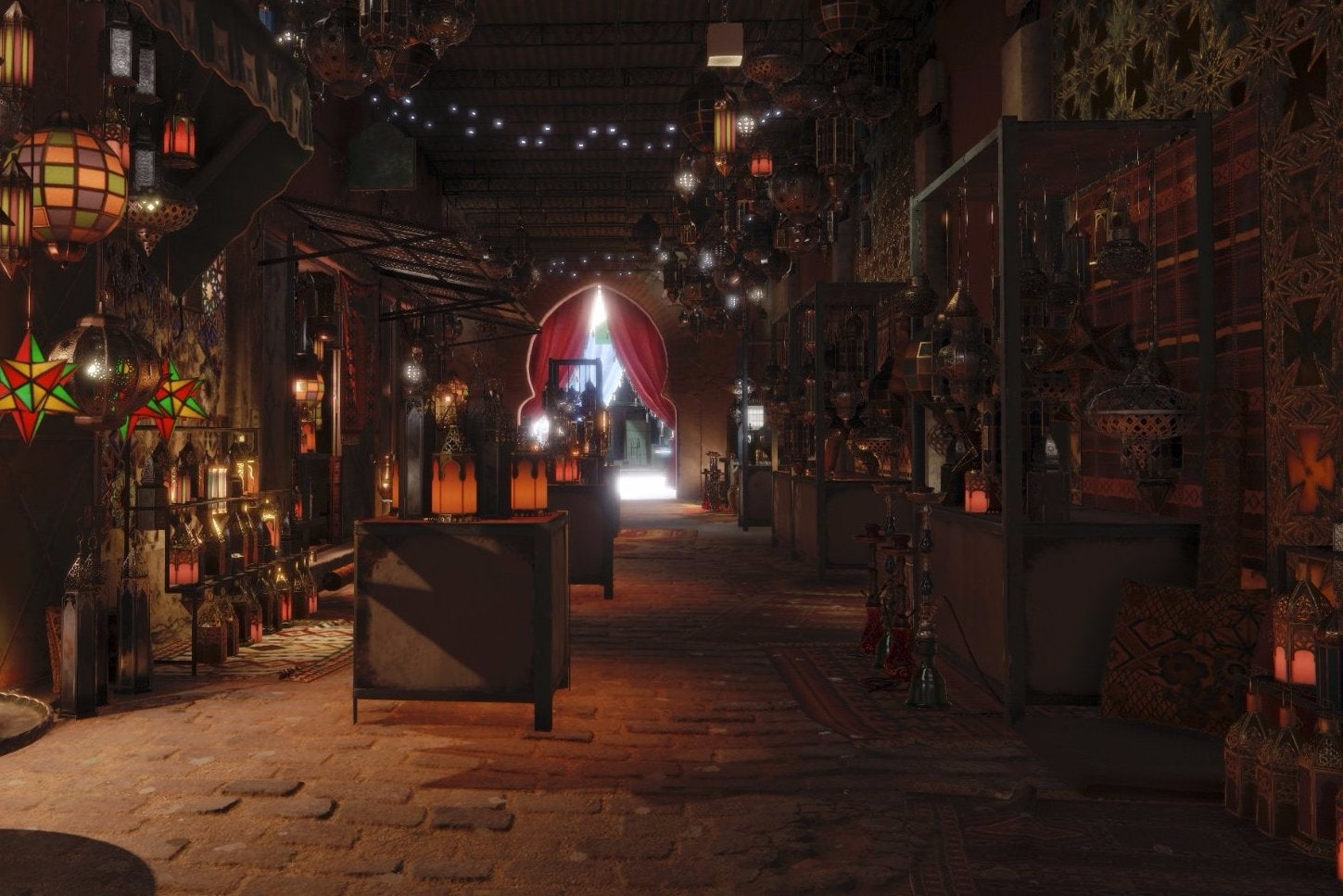 Hitman - Episode Three: Marrakesh is due on 31st May for PS4, Xbox One and PC.
"Marrakesh has been built with a maze of alleys, a range of souks that line the medina walls and a fully-fledged shisha café," developer Io Interactive said on its blog. "Moving upwards, players can enjoy the shade on the rooftop terraces of Marrakesh.
"Just beyond the busy marketplace, you'll find an architectural marvel in the shape of the Swedish Consulate building. The very embodiment of minimalistic Scandinavian design;, a mix of glass, concrete and wood offering a powerful contrast to the blazing heat just outside its walls."
Like previous Hitman episodes, the Marrakesh chapter will contain two targets for its main story mission, though many more will be added through Escalation Contracts and Elusive Targets.