Here are the next two DLC fighters coming to Tekken 7
"A new contender is set to enter the King of Iron Fist Tournament!"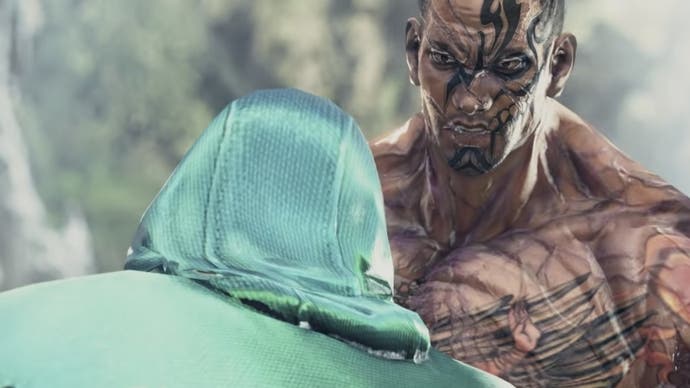 Bandai Namco has unveiled two new Tekken 7 fighters - Muay Thai champion Fahkumram and Ganryu.
"Introducing Muay Thai champion Fahkumram - he's ready to enter the ring to fight for his family's freedom!" the publisher teased in the video description after the character was formally revealed at the Tekken World Tour Finals 2019.
If you think Fahkumram - a name that reportedly means "roaring sky," or "thunder", according to Polygon - looks familiar, you're not alone. Standing at 7'5", many fans think Fahkumram bears a striking resemblance to Street Fighter's Sagat.
Even less is given away in the description concerning Ganryu: "a new contender is set to enter the King of Iron Fist Tournament! Prepare to wrestle your opponents with Ganryu!" Here he is in action:
Both characters are part of the season pass, although there's no confirmation yet as to when, precisely, they'll debut. A Thai-inspired fighting stage will also be available.
Bandai Namco announced season three of Tekken 7 back in August along with the brand new character, Leroy Smith. As Wes reported at the time, Smith is described as a "seasoned master of martial arts" who, 50 years ago, lost his family and home in New York as part of a gang conflict. He's back - and he's bringing his Wing Chun with him. Just to complete the hattrick, here's an all-new teaser for him, too:
Season three also added Zafina to the game, an Egyptian martial artist who made her debut in Tekken 6.