Hello Games' The Last Campfire releases tomorrow
With Epic Games Store exclusive PC launch.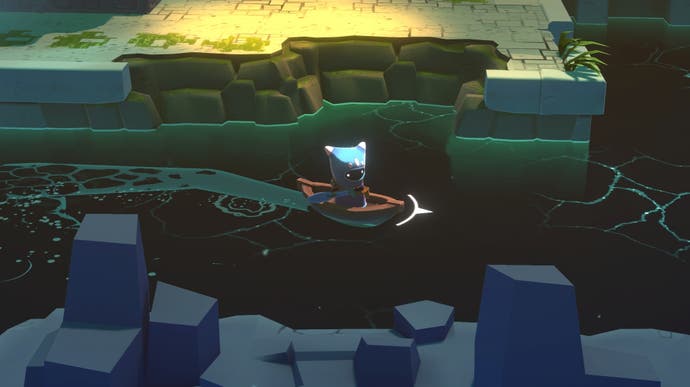 We knew Hello Games' latest title would be arriving at some point this summer, but were any of you expecting it to arrive... tomorrow?
Well, that's the official launch date announced today for The Last Campfire - which is coming to Nintendo Switch, Xbox One, PlayStation 4, PC and Apple Arcade on 27th August. It's an adventure game following the story of Ember, who is trapped in a "puzzling place" and is "searching for meaning and a way home". Much like me after a night out.
It's worth noting that the PC version of The Last Campfire is an Epic Games Store exclusive, so you may need to switch stores to give this one a try.
The Last Campfire is largely the work of two people at Hello Games, Steven Burgess and Chris Symonds, who also worked on Frontier Developments' Wii game LostWinds - an adventure game that received acclaim for its quirky platforming system.