HBO's The Last of Us series will include a "jaw drop" moment left out from the original game
"For sure, we have to do that."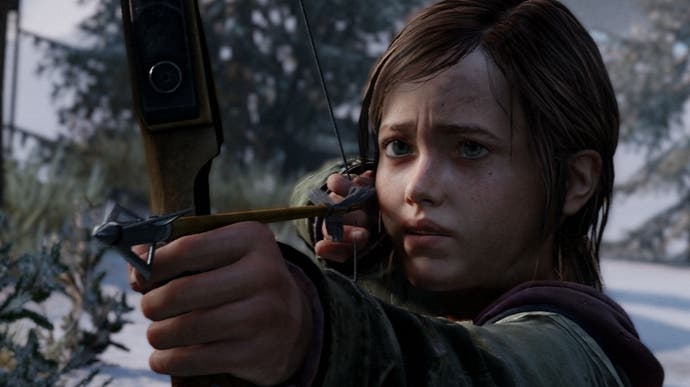 Chernobyl creator Craig Mazin has discussed his in-development TV adaptation of The Last of Us, which is being made in conjunction with Naughty Dog for release on HBO.
Speaking to the BBC, Mazin discussed how the show would include new material mixed in with re-imagined scenes taken from the two games in the series.
"We're creating new [things] and re-imagining what is already there to present it for a different format," Mazin told the BBC's Must Watch (skip to the last 10 minutes to hear his comments on The Last of Us in full).
"Our goal is not to keep you in love with The Last of Us," Mazin continued, "but to make you fall in love with it again in a different way. It's a passive way of taking it in, instead of playing it, but you'll be experiencing more, with more characters in more ways. I think we've got something good going.
"If you have played the game, our intention is that you will watch the show and say 'this has violated nothing of what I loved about the game, and what I witnessed in the game, but it has also brought me a whole lot more - things I did not know, really amazing things'."
Mazin is working with The Last of Us creator Neil Druckmann on the series' story, and recalled being particularly excited by one idea Druckmann mentioned had been left out of the original game.
"Jaw drop - that's going in," Mazin says of his reaction to hearing the detail. "For sure, we have to do that. You couldn't stop me doing that. You will have to shoot me [to stop me] from doing that. And there were a few things like that."
Mazin did not explain what this idea was - simply that it was an example of the "organic" way the TV adaptation's story will expand on the original games' stories without deviating from the characters fans have fallen in love with.
There will be no wacky spin-off episodes where Joel and Ellie suddenly jump on motorcycles and go fight a bike gang, Mazin said. Instead, the TV series will allow for a deep exploration of the characters' relationship - in a way a movie would not.
"For a time they were trying to make a movie of it and I can understand why it didn't work out," Mazin concluded. "The joy of a story like The Last of Us is in its length. It's a journey, a slow creation of a relationship. We understand inherently that relationships earned over time are more precious and more deserving defense. So it had to be in this format."
HBO's show is currently still in the writing stages, and coronavirus is hampering the ability to travel and film on location. There was no update on when it might start shooting, or when we might see it be released.