Harmonix releases free-to-play Record Run for iOS
Rhythm and running shoes.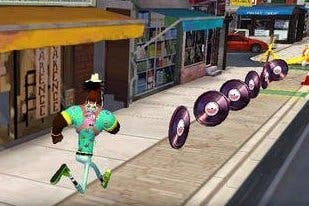 Rock Band developer Harmonix has released Record Run, a new rhythm-based runner for iPhone and iPad.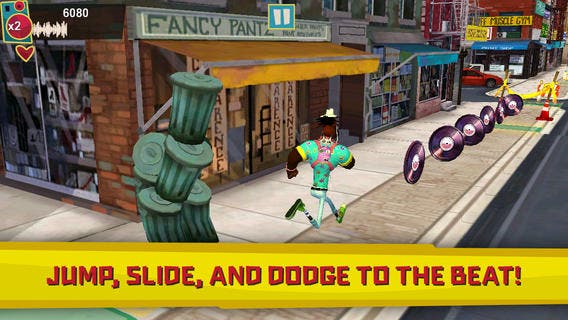 The free-to-play title works with your existing song library to generate levels where you move in time to the beat.
Instead of a guitar track to keep up with, you run down a busy street and avoid obstacles by dodging and sliding under them.
Harmonix is busy building an Android version of the game, too, as well as continuing work on its Kickstarter hopeful Amplitude, a rhythm-action game for PS3 and PS4.
That game's crowd-funding campaign has so far secured $180k of its $775k total.
Watch a trailer for Record Run below.