Harebrained Schemes' roguelike Necropolis sets March release date
Adds four-play co-op.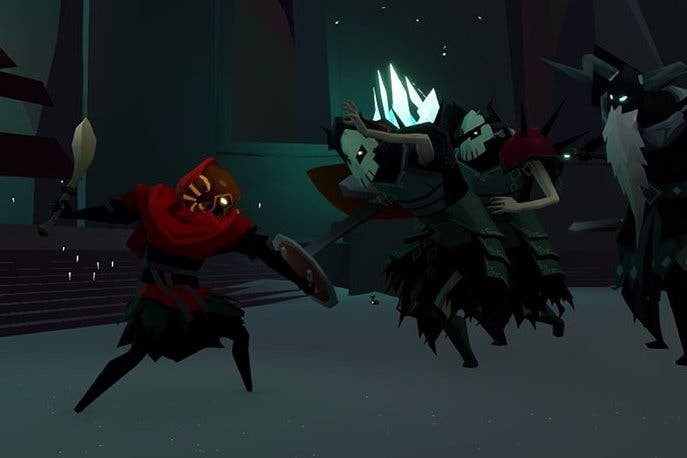 Harebrained Schemes' (Shadowrun Returns) action-roguelike Necropolis is now set for a 17th March release date on Steam.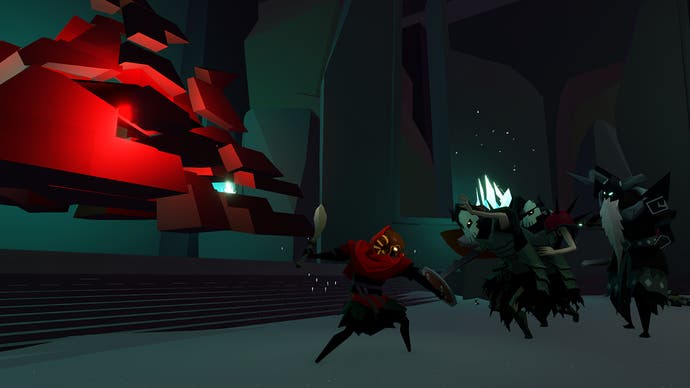 Pre-orders will go live 2nd February.
Excitingly, the developer also announced that Necropolis will feature four-player co-op.
"Everyone thought the game was a blast when we played it single-player, but we were blown away by how fun it is to attack the Necropolis with our friends," said Harebrained Schemes studio manager Mitch Gitelman. "If you think hanging out with your friends and whacking on monsters sounds like fun, then this is the game for you."
Necropolis features third-person Demon's Souls-inspired combat with a stamina meter, blocking, dodging, light & heavy attacks, magic and the like. As its roguelike heritage suggests, levels are procedurally-generated with geography, monster layouts, items and more rearranged with every playthrough.
I took a look at Necroplois last year at GDC. It was still early days for the game at that time, but it was dealing with some really promising ideas like a complex enemy ecology, allowing you to bait foes into killing each other. You can read more of my thoughts in my Necropolis preview and take a look at its jazzy gameplay in the trailer below: