Hard sci-fi heist game Quadrilateral Cowboy finally arrives this month
Blendo Games' long-anticipated follow-up to Thirty Flights of Loving.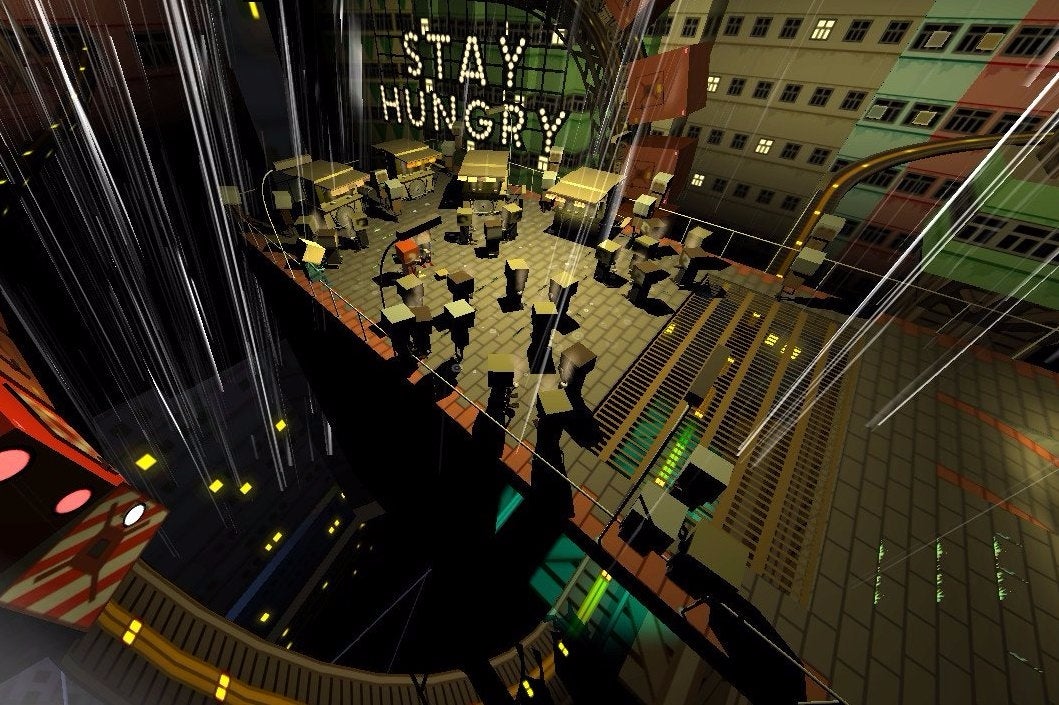 Thirty Flights of Loving and Atom Zombie Smasher developer Blendo Games is releasing its long-anticipated cyberpunk heist game Quadrilateral Cowboy on 25th July.
This will only be the PC version, however. The Mac and Linux versions will follow in September.
Quadrilateral Cowboy has been in development for nearly four year and it won the Grand Jury Prize at IndieCade 2013.
So what is Quadrilateral Cowboy, you ask? It's a game about a hacker who must enact simulated heists to sell their schematics to the highest bidder.
Despite the quirky aesthetic, Quadrilateral Cowboy is a hard sci-fi game where players infiltrate offices using their "deck", a chunky 1980s laptop, to manually write codes that will turn off security cameras, open doors, and disable laser. You'll have to actually write this code yourself, using the correct syntax to string together a minor security slip that will allow you to sneak in without setting off an alarm.
For example, cameras can only be disabled for three seconds at a time, so you'll have to deactivate a series of security software in a deliberate sequence as you time your infiltration to these fleeting blind spots. Suffice to say, this is a far cry from Splinter Cell. It's slow and arguably frustrating, but one can't help but admire its dedication to the premise.
Our Chris Donlan called Quadrilateral Cowboy "a game I don't just want, but one that I pretty much need" when he named it his most anticipated game of 2014. He didn't seem too bothered by the delay when he said "I can wait for a game that sees Chung blending the bristling systemic nouse of games like Flotilla with the sly, evocative storytelling of Gravity Bone and 30 Flights."