Halo 2 map Warlock becomes Warlord in Halo: The Master Chief Collection
All six re-imaged maps now revealed.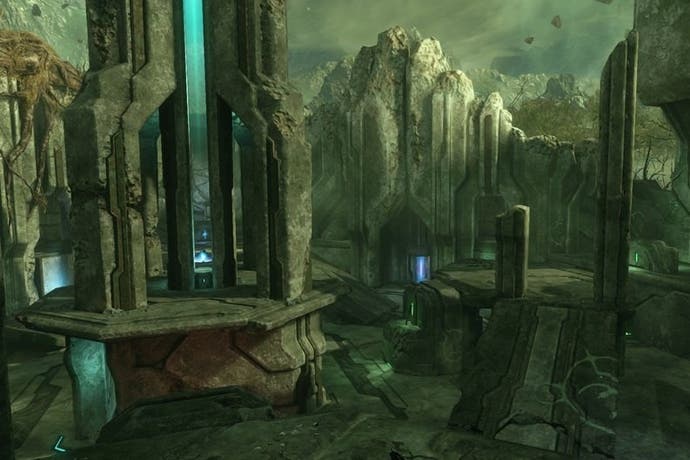 Halo 2 competitive multiplayer map Warlock has been remade for upcoming Xbox One exclusive first-person shooter Halo: The Master Chief Collection.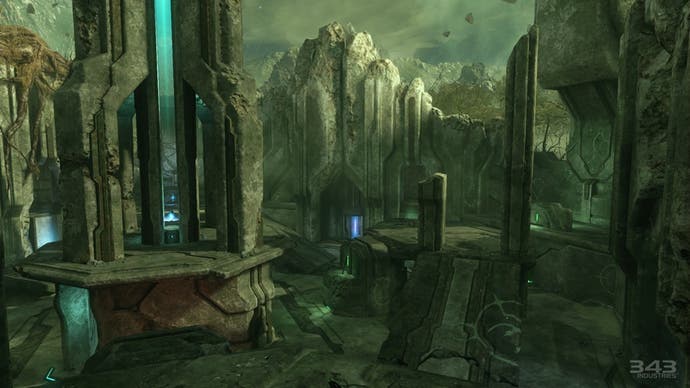 Warlock is now Warlord, the last of six Halo 2 maps to be re-imagined for the game. It joins Ascension, Coagulation, Zanzibar, Sanctuary and Lockout.
Warlock was well-liked by Halo 2 players for its close-quarters combat, ramps and platforms. Teleporters allowed players to get around quickly. I remember having loads of fun with Capture the Flag on it.
Developer Certain Affinity has worked on the re-imaged maps for Halo: The Master Chief Collection. Certain Affinity's president is Max Hoberman, who was the multiplayer lead designer on the original Halo 2.
"Warlock was my pet project due to fond memories of internal Bungie playtests where we had intense, epic shotgun CTF matches," he said.
"There's really nothing else quite like this map in the Halo sandbox - a small arena four-way symmetric base map - and we felt that it would be a great complement to the other re-imagined maps."
Warlord includes a few updates. There's additional cover, new skill jumps and a new weapon in the centre.