Halloween-themed Borderlands 2 DLC arrives next week
The bite-size TK Baha's Bloody Harvest pack dated, priced.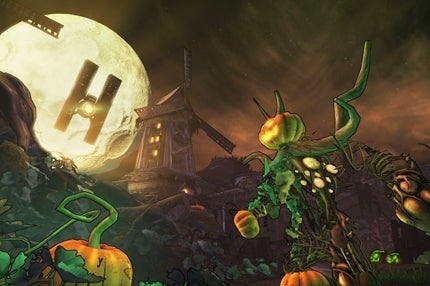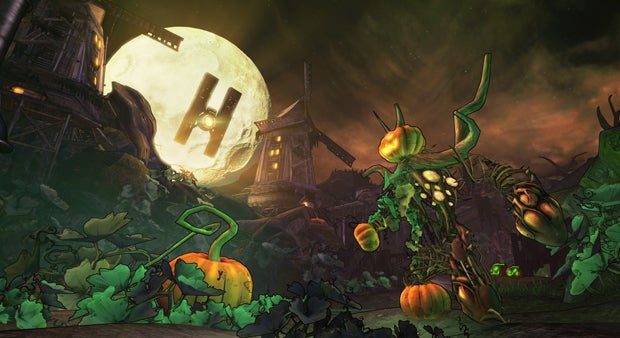 Borderlands 2's DLC schedule will resume next week in time for Halloween (and all the new game owners who have just picked up the recent Game of the Year edition) with the Headhunter 1: TK Baha's Bloody Harvest add-on.
It's the first of several packs where you hunt down bosses in new areas and, er, then get to wear their heads.
TK Baha's Bloody Harvest will land on Mac, PC, PlayStation 3 and Xbox 360 next Tuesday, 22nd October for £2.39/€2.99, publisher 2K announced today.
Smaller in size than the previous Season Pass campaign packs, it'll still feature a new area - the Pumpkin Kingpin's pumpkin patch - and see you reunited with the original Borderlands' undead TK Baha character.
It's safe to say he's seen better days: