GTA5 sells more in first week than launch weeks of all other GTAs combined
Beats previous UK best Call of Duty: Black Ops by almost 250k units.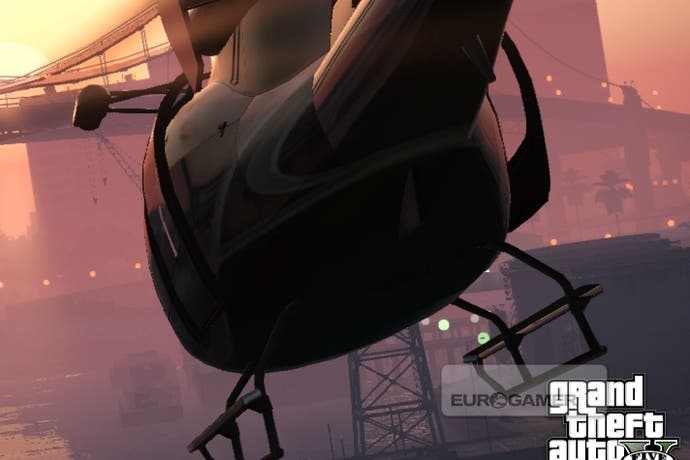 As you'd expect, Grand Theft Auto 5 dominated the UK chart this week, storming to top spot as the UK's fastest-selling game of all time.
After five days on sale in launch week it is already the 24th biggest-selling game ever in the UK. Breaking that down, it's the 11th biggest on Xbox 360 and 10th biggest on PlayStation 3. Xbox 360 accounted for 57 per cent of sales, PS3 43 per cent.
More astonishing figures: GTA 5's launch week was 2.4 times greater than GTA4's. It shifted almost 250,000 more units than previous record-holder, 2010's Call of Duty: Black Ops.
As already announced,, Rockstar North's open world game sold over 1.57 million units in the UK alone in one day, generating eye-watering revenue of £65 million. The previous record was held by Call of Duty: Black Ops, which sold 1.41 million units and generated £58 million upon its 9th November, 2010 launch.
Meanwhile, PES 2014 came in at number two. Another new entry is Harvest Moon 3D: A New Beginning, as number 22.
"Sales from the remaining nine titles in the Top 10 only represented 4 per cent, making it hard to imagine a week where one title has been so dominant or perhaps ever will," sales tracker Chart-Track said this morning.