Grim Fandango Remastered is out today on iOS and Android
Celebrate Cinco de Mayo with some Mexican folklore, Tim Schafer-style.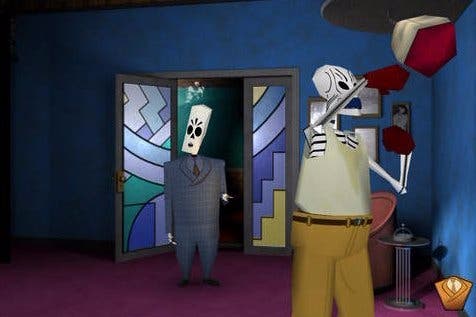 Grim Fandango Remastered is out today on iOS and Android devices, possibly in honour of Cinco de Mayo, the Mexican holiday celebrating the nation's victory over the French in 1862.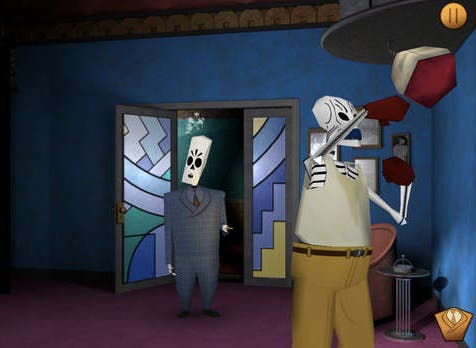 Priced at £7.99 / $9.99, this represents a modern update on Tim Schafer's cult classic. As such, it hosts higher resolution textures, dynamic lighting, a re-recorded orchestral soundtrack and two hours of developer commentary.
The noir-tinged merging of murder mystery and Mexican folklore has aged splendidly in the nearly 17 years since release in 1998. Eurogamer contributor Richard Cobbett recommended this remastering, even if he had some reservations about its puzzles. "Like the film noir classics it borrows from, it looked and sounded great at release, and still holds onto its style," he wrote in his Grim Fandango Remastered review.
For more on Grim Fandango, we spoke to Tim Schafer about its origins and how protagonist Manny Calavera nearly didn't have a hispanic accent. We also revisited its original release in a 2012 retrospective to examine how it honoured the noir classics with its morally mercurial leading man.
If you're stuck on any of its puzzles, worry not as we have a handy Grim Fandango walkthrough available.