Grand Theft Auto: Vice City iOS and Android release date
6th December, for iPhone 4 and above.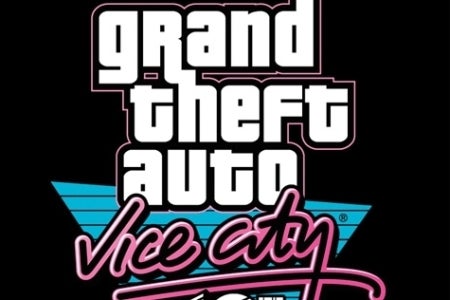 Rockstar has announced a 6th December release date for its Grand Theft Auto: Vice City 10th Anniversary Edition.
The iOS and Android version will cost $4.99 (about £3.10) and follows a similar mobile edition of Grand Theft Auto 3 last year.
A new post on the Rockstar blog details a number of graphical tweaks set to be included. The developer has updated character models and lighting effects, added new and more precise firing and targeting options, a fully customisable control layout and native support for Retina display devices.
Vice City's 10th Anniversary Edition will be compatible with iPhone 4 and above, iPad and a long list of Android phones and tablets. See below for the full selection.
Rockstar announced the mobile port back in October - ten years after Grand Theft Auto: Vice City originally launched, which makes us feel old.
Meanwhile, the PC version of Vice City was recently pulled from Steam due to a licensing issue with the Michael Jackson song Wanna be Startin' Something.
GTA: Vice City 10th Anniversary Edition compatible devices:
Apple iOS Devices: iPad, iPhone 4, 4S & 5, iPod touch 4th & 5th Generation
Android Phones: Motorola Razr, Razr Maxx, Razr Maxx HD, Motorola Atrix, Motorola Photon, Motorola Droid Bionic, HTC Rezound, HTC One X, HTC One S, HTC Evo 3D, HTC Sensation, HTC Droid Incredible 2, Samsung Galaxy Nexus, Samsung Nexus S, Samsung Galaxy Note 1 & 2, Samsung S2, Samsung Galaxy R, Sony Xperia Play, Sony Xperia S, P, T & TL, Sony Walkman Z Series Media Player, Samsung Galaxy S2, Samsung Galaxy S3, Google Nexus 4
Android Tablets: Acer Iconia, Asus Eee Pad Transformer, Asus Eee Pad Transformer Prime, LG Optimus Pad, Medion Lifetab, Motorola Xoom, Samsung Galaxy Tab 8.9 / 10.1, Samsung Galaxy Tab 2, Samsung Galaxy Note 10.1, Sony Tablet S, Sony Tablet P, Toshiba Thrive, HTC Flyer, Google Nexus 7, Google Nexus 10