Grand Theft Auto: The Trilogy rumoured to be coming to Epic Games Store this month
Rockstar's vice grip on PC loosens.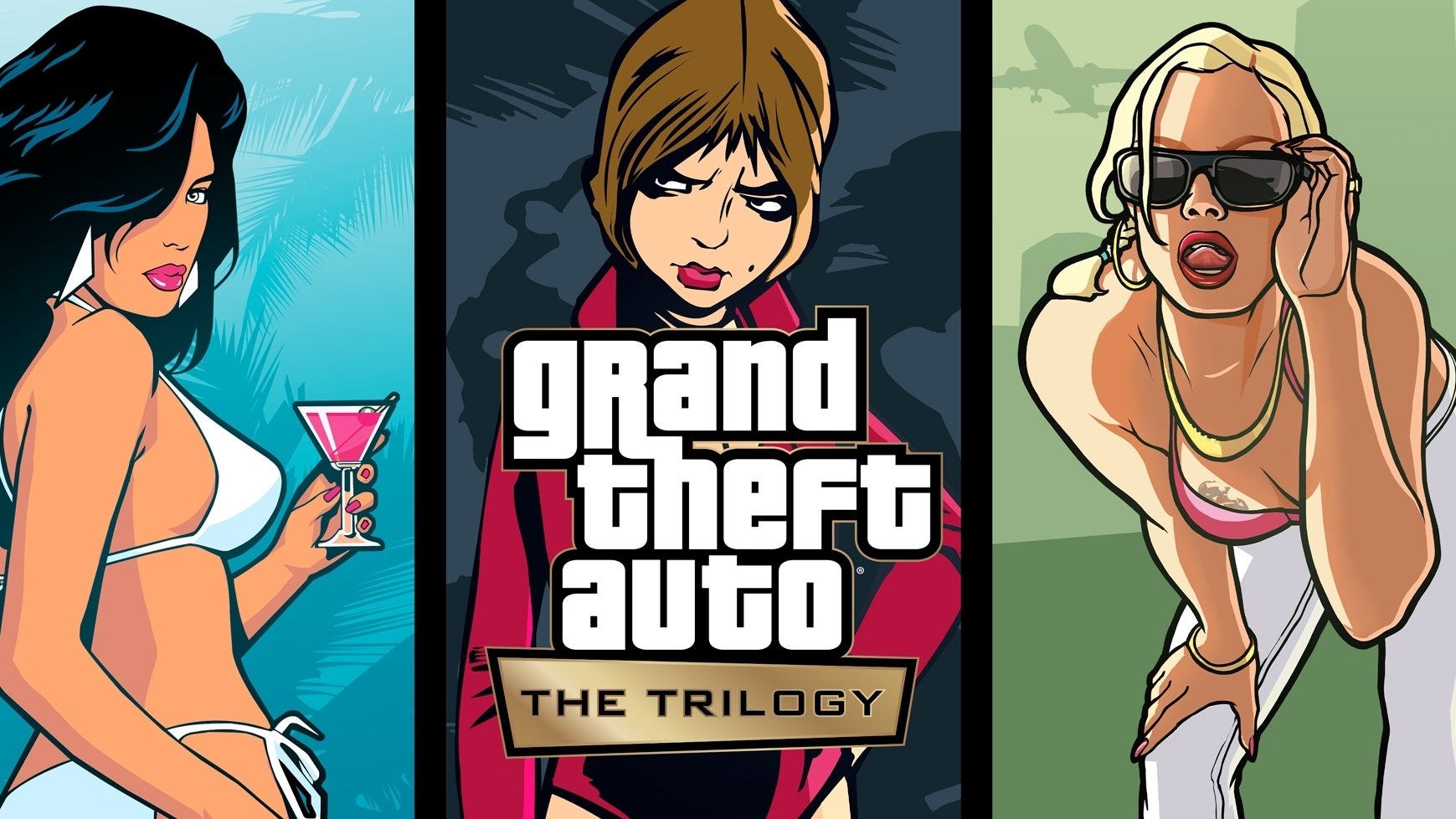 Grand Theft Auto: The Trilogy - The Definitive Edition is on its way to the Epic Games Store, according to a leak.
Reliable leaker billbil-kun - behind the regular PlayStation Plus leaks at Dealabs - has shared the trilogy will be available on the store from 19th January.
What's more, it will be on sale with a 50 percent discount for the first week.
Could the trilogy also make its way to Steam at the same time?
PREMIERE

Grand Theft Auto: The Trilogy - The Definitive Edition will be released on Epic Games Store on January 19th at 4PM UTC
It will be on sale too with 50% off discount during the first week#GTA pic.twitter.com/too3dgsRGQ

— billbil-kun (@BillbilKun) January 16, 2023
Grand Theft Auto: The Trilogy - The Definitive Edition is supposedly the definitive way to play three of the most popular games in the series: GTA 3, GTA: Vice City, and GTA: San Andreas.
However, at launch the trilogy was marred with technical issues and bugs - so much so, developer Rockstar apologised for the state of release.
"The Grand Theft Auto series - and the games that make up this iconic trilogy - are as special to us as we know they are to fans around the world. The updated versions of these classic games did not launch in a state that meets our own standards of quality, or the standards our fans have come to expect," it said in a statement at the time.
Digital Foundry described the trilogy as a "massive disappointment", although performance has since improved.
The PC version of the release was even taken down for three days to fix performance issues. It remains available on PC only via Rockstar's store - perhaps until later this month.