Grand Theft Auto: San Andreas sneaks onto PS3
But it's not the "classic" version.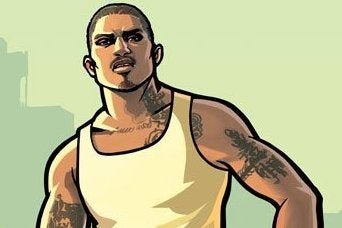 Grand Theft Auto: San Andreas is now available on PS3 for £10.99 / $14.99.
This is not the "Classic" port of the PS2 game, which was delisted from the North American PlayStation Store.
We have yet to take a look ourselves but it sounds a lot like the Xbox 360 version of GTA: San Andreas - which was actually a mobile port. For example, the Trophies for this release are exactly the same as the Achievements for the Xbox 360 build.
The download size takes up roughly 2.1GB.
Digital Foundry's Richard Leadbetter was critical of the Xbox 360 San Andreas port and despite its improved draw distance, 720p resolution, and new Achievements, he found that it held up worse than the original game.
"Scaled up to 720p and beyond, even with the enhanced assets, it's clear that the level of detail in the assets doesn't really stand up to scrutiny," he wrote of the Xbox 360 version of San Andreas. "We can't help but wonder whether keeping the Xbox Originals version - at least alongside any HD remaster - may have been the preferable option."
We'll update after we find out more about this PS3 version of San Andreas' performance.