Grand Theft Auto: San Andreas announced for smartphone, tablets
I'd pay Tenpenny for that.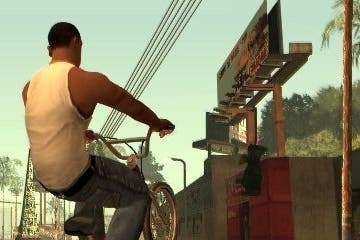 PlayStation 2 classic Grand Theft Auto: San Andreas is headed to mobile devices next month, Rockstar has announced.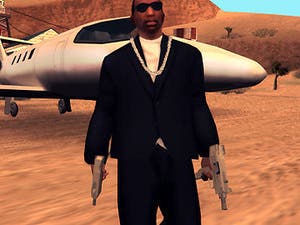 iOS, Android, Windows Phone and Amazon Kindle versions are on the way.
San Andreas was our first visit to Grand Theft Auto 5's setting of Los Santos, and was Rockstar's largest open world to date at the time of its release.
A mobile and tablet version follows similar conversions for GTA3 and GTA: Vice City, which have both made the leap to smaller screens - albeit with mixed results.
Perhaps in acknowledgement at the sometimes-dodgy touch controls found in earlier conversions, San Andreas will feature three different layout options plus a reworked checkpoint system.
Once again, Rockstar has remastered the game's graphics, expanded its draw distance and updated character and vehicle models.