Grand Theft Auto Online includes over 500 missions
Including golf.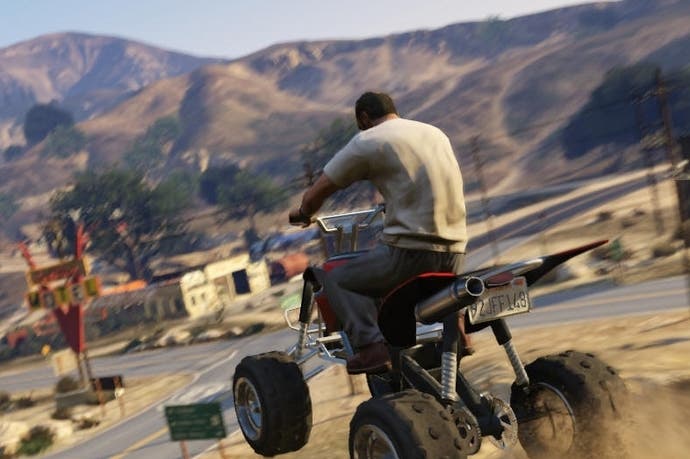 Rockstar has released new details of Grand Theft Auto 5's expansive multiplayer mode, GTA Online.
Set after the main campaign, the offering will include more than 500 missions, Game Informer reported (thanks, CVG).
Almost all activities from the game's single-player mode will be present, including heists, hijacking, robberies, racing and assaulting gang hideouts. Should you tire of lawbreaking, tennis, golf and base jumping will also be available.
Your world will be populated by friends and crew members, then other nearby players at a similar level. It'll also be inhabited by a number of faces from GTA5's story, such as a car dealer that you can sell stolen motors to.
Performing jobs for different groups will offer rewards. Befriend the biker gangs and they'll turn up to support you during missions. Pal around with a tech-savvy character and he'll remove you from the radar during missions. And a friendly security firm can arrange for airstrikes.
GTA Online will notice which types of missions you prefer and offer more of the same type based on your tastes.
There's even a passive mode to avoid being attacked by other players - but this will be automatically disabled if you fire a weapon.
Grand Theft Auto 5 launches worldwide next Tuesday, while GTA Online goes live on 1st October.
Watch on YouTube