Grand Theft Auto 5 vehicle list found on Max Payne 3 disc
BMX! Gunboat! Monorail! Tank!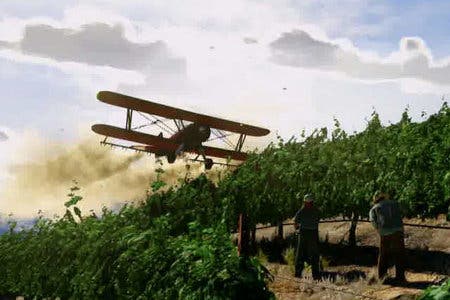 Rockstar's Grand Theft Auto 5 will feature a huge variety of vehicles, according to data allegedly dug up from Max Payne 3's disc.
It would not be the first time that Grand Theft Auto files have been found hidden within other Rockstar games. Bully and Read Dead Redemption also included lists of GTA data.
The vehicle list (dug up by GTA Forums and compiled by NeoGAF and reproduced below) shows an array of cars, boats, planes and trains.
Details of yet more vehicles are included in the pictures beneath. File information mentions fishing boats, BMX bikes, subway trains, a monorail and a tank.
Cars
apc
bobsleigh
benson
biff
bobcat
boxville
buccaneer
burrito
brzbus
casco
cadge
car_brzhatchplc
car_brzsedanplc
car_brzhatchjnk
car_brzsedanjnk
carga
cavalcade
cognoscenti
cs2000
chavos
dukes
dune
feroci
forklift
futo
furzen
fxt
gant
hauler
minivan
infernus
patriot
phantom
prairie
police
rancher
rhino
schafter
seinove
skimobile
taxi
vanpony
willard
winky
trash
railmu
flatty
snowplough
Bikes
enduro
jz125
z75
faggio2
spike
Helicopters
autogiro
bchopper
annihilator
bentham
maverick
hind
napalm
scamp
heli_vcpf
heli_tfe
Planes
Boats
squalo
bassboy
chika
fisher
fishboat_a
fishboat_b
fishboat_c
fishboat_d,
marquis
reefer
tropic
gunboat
sabs_boat
small_gb2
dinghy
p_mi_botfsh
whaler
woody
woody2
sporto
tinny
tug
contbo
smug
edsboat
Trains
cablecar
chairlift
subway_lo
subway_hi
train_carg
trainf_carg
trainr_carg
train_int
lighty