Dieselstörmers dev in trademark dispute with clothing brand Diesel
UPDATE: "We have no intention of changing the name back."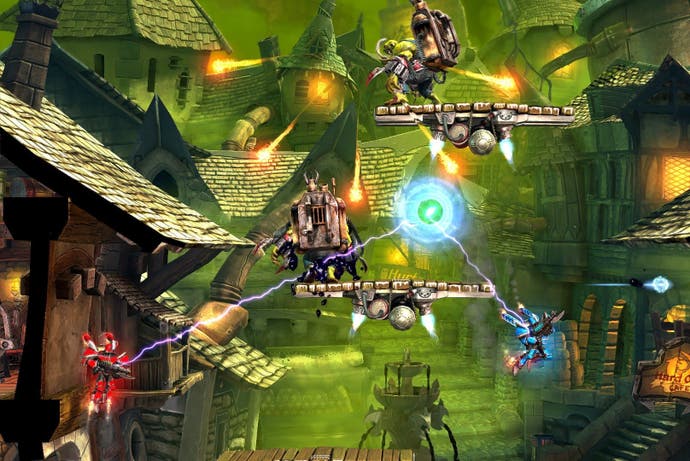 UPDATE 31/7/14 9.15AM: Dieselstörmers developer Black Forest Games has said it will not change the game's name, despite receiving legal threats from Diesel the clothing brand.
"We're considering this trademark opposition just another challenge on the road," studio boss Andreas Speer explained in a statement to Eurogamer. "We've managed to overcome all obstacles in the history of Dieselstörmers and this dispute won't stop us from making a great game. We have no intention of changing the name of the game back to Ravensdale because that would cause much more confusion for the players than a name that happens to include a clothing brand.
"Since the name 'Dieselstörmers' has nothing to do with fashion, but is referring to the fuel, we're confident that Diesel's objection will not hold up. Right now, we're awaiting the decision of the Office for the Harmonisation in the Internal Market in the matter. If they accept the opposition, we will try to settle things with Diesel out of court."
ORIGINAL STORY 23/7/14 11.15PM: Giana Sisters: Twisted Dreams developer Black Forest Games is under fire from clothing brand Diesel over a trademark dispute concerning its upcoming co-op arena brawler, Dieselstörmers - i.e. the game formerly known as Ravensdale.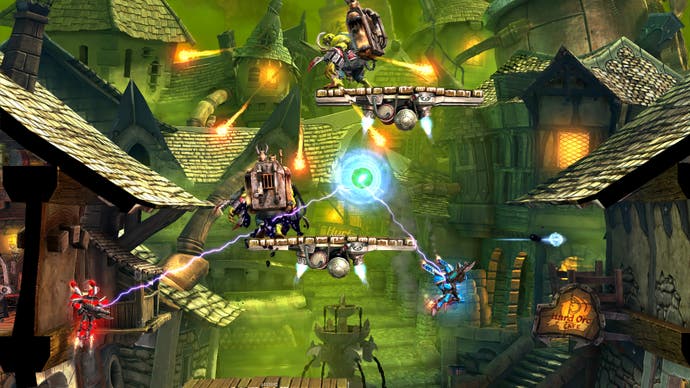 According to a statement by Black Forest, the Italian clothing manufacturer has claimed that there'd be a "likelihood of confusion" if Dieselstormers receives its own trademark.
Apparently Diesel's trademark covers things outside of clothes - like toothpaste, walking sticks, Christmas tree decorations, and yes, games too. Since Black Forest is a German company and Diesel is an Italian brand, the ruling is currently being decided upon by the Office for the Harmonization in the Internal Market.
"In all probability an understanding will be reached as Black Forest have no intent to create clothing under the Dieselstörmers brand," the developer stated. It then added, "the 'Diesel' part of Dieselstörmers refers to the liquid fuel type of the same name and is not a parody of the fashion brand."
Black Forest managing director Andreas Speer doesn't seem all that bothered by this inconvenience. "The history of the Dieselstörmers project is full of challenges," he said. "This dispute is simply one more thing to overcome, but we will not be deterred in our will to make a great game."
Dieselstörmers was initially revealed last year as Ravensdale, where it weathered an unsuccessful Kickstarter campaign. However, Black Forest relaunched the four-player co-op "garage fantasy" platformer/shooter under the new name in April, where it succeeded its $50K Kickstarter goal by a hair with $52,931. Curiously, the initial Ravensdale campaign actually made more money - with a total of $72,203 - but at the time Black Forest was asking for half a million dollars.
Dieselstörmers is currently available on PC via Steam Early Access for £13.99. Additionally, you can buy a four pack of Dieselstörmers codes for £41.99 if you fancy getting your friends in on it.