Get one of 500 keys for the Paladins closed beta
Update: all gone!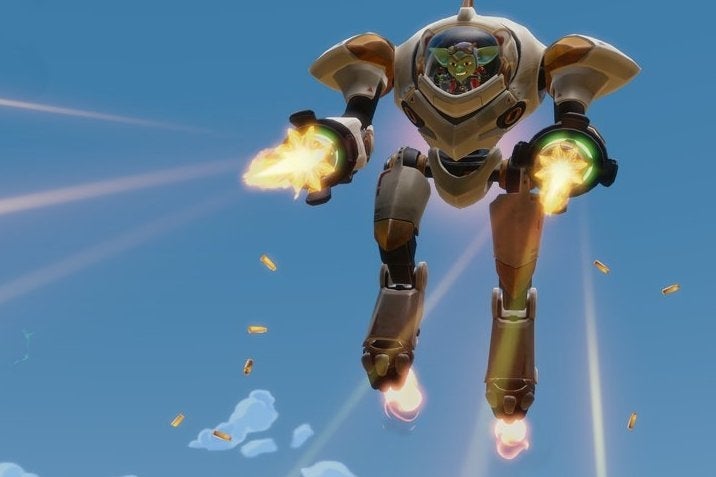 Update: And that's it, they're all gone. Enjoy!
Original story: Yes, you probably do have too many games to play at the moment, but in the spirit of seasonal generosity we have another to offer for free. Beta access, at any rate.
Paladins is the next title from Hi-Rez, creators of Tribes Ascend and well-regarded mythology-meets-MOBA Smite, and marks the developer's return to the online team-based shooting genre. Tactical thinking is encouraged by a need to guard your own base while destroying the enemy's, and collectable cards boost ability and character progression. The video below gives you an idea of what to expect.
The game isn't out until next year, but the closed beta is live now and we've got 500 keys to give away. It's first-come, first-served; all you need to do to get one is click the link below and visit our Facebook page (no Facebook account or log-in required). You don't even have to "like" us to do it, in either sense of the term, although we obviously hope that you would in at least one of them. Happy shooting.
Eurogamer.net Paladins Beta Key Giveaway
(That should say subscribe to our YouTube channel, not to Eurogamer TV, but the slip made us all nostalgic, so we left it in.)