Paladins now free-to-play on PlayStation 4 and Xbox One
Wizard.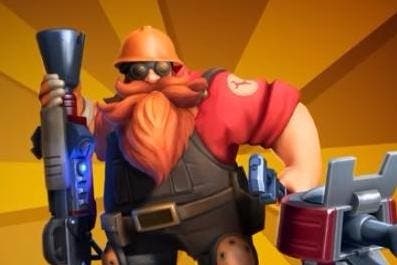 Popular PC hero shooter Paladins is now available to all as a free-to-play game on PlayStation 4 and Xbox One.
Paladins is Steam's most-played new game of last year. It launched in the wake of Blizzard's own hero shooter Overwatch, but had the advantage of being a free-to-play game.
It quickly ballooned in popularity, although the similarities between Overwatch and Paladins raised eyebrows - enough that developer Hi-Rez Studios mounted a defence of its game.
Today, anyone can play the game on PlayStation 4 and Xbox one. Officially, the game is still in open beta, just as it is on PC - where you can also purchase a paid version with extras for £19.99.
"After welcoming more than 8.5 million PC players to Paladins, we are excited to bring console players into the Realm," Hi-Rez Studios' Todd Harris said. "Now console players will be able to experience the deep customisability of Paladins, the only shooter that lets players play exactly how they want to play."
Paladins has a focus on customisation, and lets you alter each of its 24 heroes, or Champions, with a loadout of stat-changing cards, as well as cosmetic items.