Paladins is getting a Battlegrounds-inspired mode and it is named Paladins: Battlegrounds
"The first hero shooter battle royale."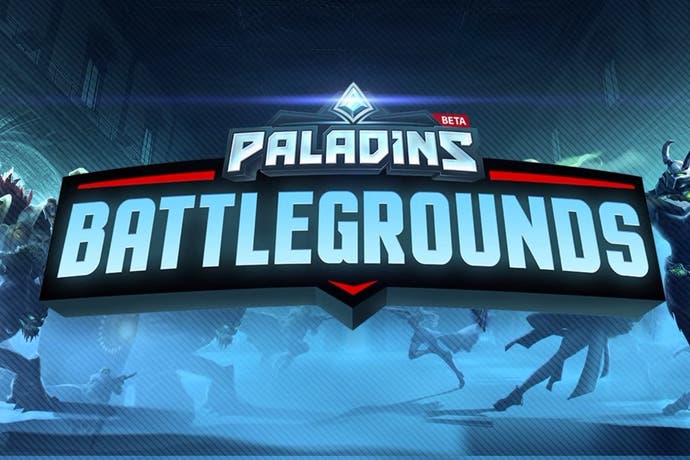 Hero shooter Paladins is getting a battle royale mode, Paladins: Battlegrounds, which will arrive in-game this year.
Paladins already combines some of the best of 2015's card battling gameplay and 2016's hero shooter mechanics, so the addition of 2017's battle royale gameplay makes some kind of sense.
Hi-Rez Studios' free-to-play hero shooter is a huge success on Steam - just like that other game you may have heard of, PlayerUnknown's Battlegrounds. Anyway, here's a trailer:
The addition of team-based hero shooting to battle royale gameplay is interesting - although it'll be even more interesting to see if PUBG publisher Bluehole reacts to this announcement the same way it did to Epic's Fornite. Last September, Bluehole exec Chang Han Kim slammed Fortnite's Battle Royale as having "replicated" PUBG's gameplay and ominously pledged to "contemplate further action".
If you're keeping track, battle royale gameplay has now popped up in Fornite, Rockstar's Grand Theft Auto Online, Crytek's Warface and will arrive later this year in Techland's Dying Light.