Get Destiny 2 on PC for £10 / $12 with Humble Monthly
With more games added at the end of the month.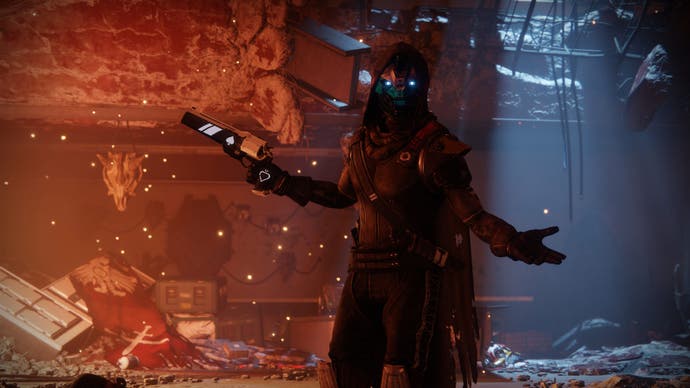 Humble Bundle - a site best known for its, well, bundles - has, for quite a while now, offered a monthly subscription plan appropriately titled the Humble Monthly. If you've not heard of this one by now, all you really need to know is that for £10 / $12 a month, you'll be getting a stack of PC games delivered to you by email.
In the past, these games have included things like Deus Ex Mankind Divided, Dead Rising 4, Kerbal Space Program, Ruiner, God Eater 2, Mafia 3, Jalopy, NBA Playgrounds, Outlast 2 and other things along those lines. Usually, in each month's set of titles, you'll get a one or two titles at the start of the month, followed by another 10 or so once the month finishes.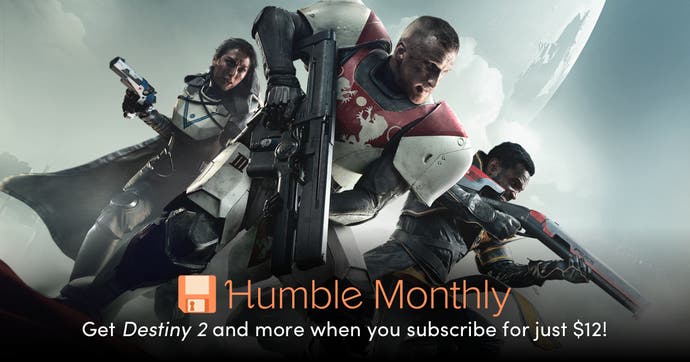 With all that out of the way, this month's early unlock big-deal game is the one and only Destiny 2, which you'll already have if you're an existing subscriber or you can get right now for £10 / $12. You can even cancel after you pay and won't get charged for any further months, but will still get the other games once the month finishes.
If you do fancy signing up for a bit longer, however, Humble is also offering an extra $25 of Humble Store credit plus a bonus free month for anyone who signs up for a 12-month subscription at the moment, which you can put towards any game or piece of software of your choosing.
For what it's worth, the copy of Destiny 2 you'll be receiving will be a Blizzard.net key, and this seems to be the cheapest way to get your hands on the PC version of the game at this point in time. Elsewhere on Humble, you can also pick up the War Gamez bundle, featuring a variety of military-tinged games, or a batch of games and software in the CryEngine 2018 bundle.
Over at Jelly Deals, however, you can find a roundup of today's best deals, which include SteelSeries headsets, a gaming laptop for under £800, Assassin's Creed Oranges for £24, and more.