Games with Gold adds Hand of Fate and Styx in February
Also Sacred Citadel and Gears of War 2 with backwards compatibility.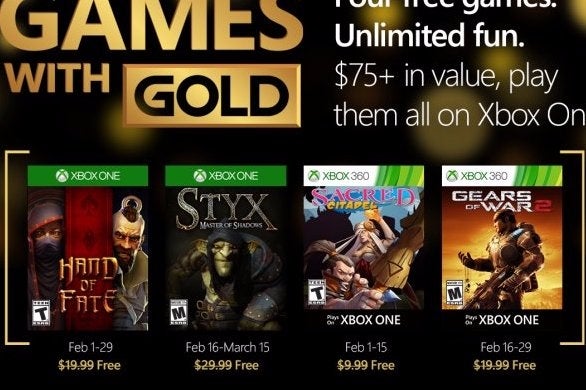 Microsoft is offering Hand of Fate and Styx: Master of Shadows as its Xbox One freebies for Gold subscribers in February as part of its Game with Gold promotion.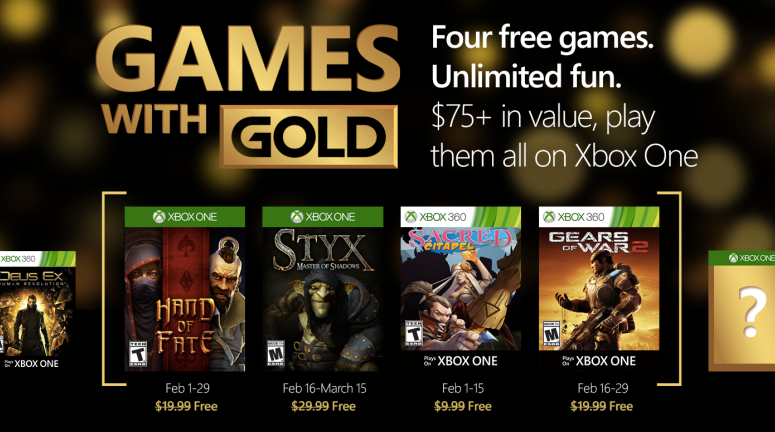 Hand of Fate is Defiant Development's hybrid of a deck-building card-combat roguelike with an Arkham-style third-person brawler. It will be available during the entire month of February.
Styx: Master of Shadows is a stealth-action affair by Blood Bowl developer Cyanide. It will enter the promotion on 16th February and remain through 15th March.
Xbox 360 games included in the promotion are Sacred Citadel, the co-op side-scrolling brawler and Sacred series spin-off by ilomilo developer Southend Interactive, and Gears of War 2. Sacred Citadel will be available from 1st-15th February, while Gears of War 2 will be up for grabs from 16th-29th February.
Both Xbox 360 titles will also be available on Xbox One via the console's new backwards compatibility feature.