GAME hikes price of SNES mini in-store deposit from £10 to £50
As "demand is high, and [it] deters scalpers".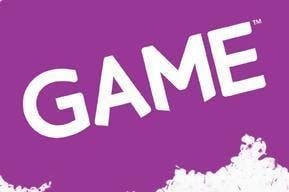 UK retailer GAME now asks for a £50 deposit when you pre-order a SNES mini in-store.
That's up from the £10 we reported earlier this morning.
On Twitter, GAME's Scunthorpe branch responded to one potential customer to explain the raised deposit price. "Supply is low, demand is high. And deters scalpers."
To be fair to GAME, scalping was a huge issue for last year's NES mini. Stock numbers were always low, and many took advantage by snapping up dozens of units to then flog on eBay.
Still, it's surprising to see the deposit's price change over the course of the morning. Here's the chain responding to the same customer, Eurogamer reader Darren, earlier today and just now: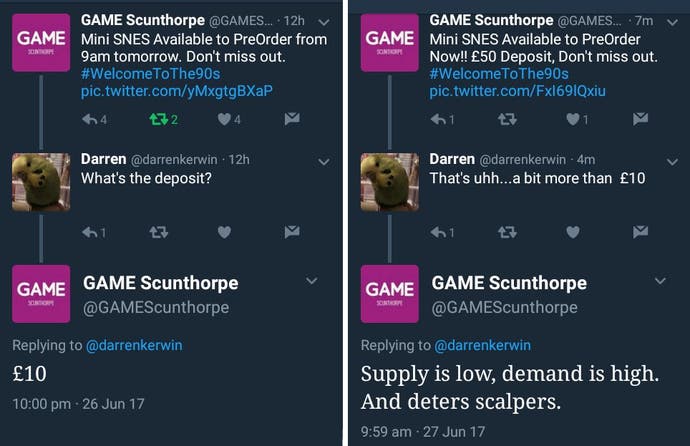 With GAME.co.uk, Amazon and Smyths all now out of stock online, pre-ordering in a bricks-and-mortar GAME shop is one of the few options left to those still looking for a purchase. The alternative is to sign up for an email alert from Nintendo UK's own official store when it places the SNES mini on sale.
Eurogamer has confirmed the £50 deposit price with multiple GAME shops this morning. We were also told we would need a (free) GAME Reward card to register our pre-order.
We've contacted GAME for more information on the deposit change.