Games of 2012: DayZ
Diary of the dead.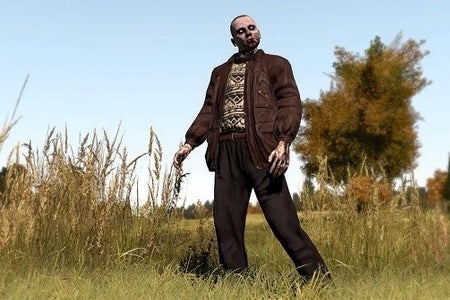 Like all the best zombie games, DayZ isn't really about zombies at all - it's about the way that the presence of zombies and their implications make people behave. But DayZ was the only zombie game this year where that behaviour was all down to you and other real people rather than a fictional cast of characters. It's for that reason that many people feel DayZ isn't just one of the best zombies games, but the best outright.
That certainly played a part in making it such a huge success on YouTube, with some Eurogamer readers commenting in their Reader Top 50 submissions (the full list is published on 31st December) that they hadn't even played the game, but had simply fallen in love with it by watching videos of players collaborating with or betraying one another online over the course of the year.
One of those players was Eurogamer's James Hills, who these days is the man behind the camera over on Outside Xbox. Earlier this year James put together a series of video diaries that you can watch on our YouTube channel, so when we decided we wanted DayZ among the Games of 2012 candidates, we thought it only fitting to tap him up for a final instalment. So here it is: the concluding chapter in James's DayZ diary, a salute to probably the best mod of 2012 and, with any luck, the basis of one of next year's best new games as DayZ goes standalone.