GAME furloughs staff on full pay until end of April
But it cannot guarantee jobs afterwards.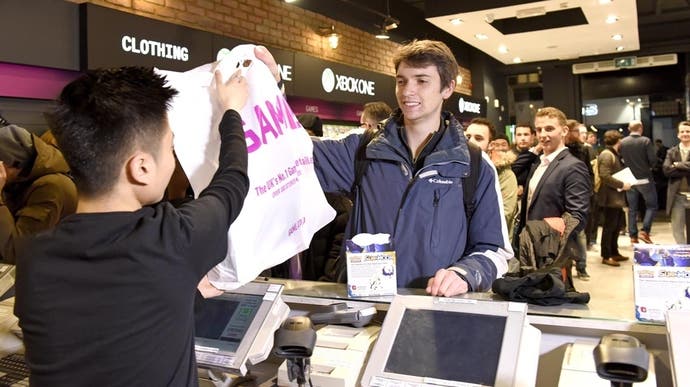 GAME has put staff across its business on furlough with full pay until the end of April.
On 24th March, GAME was forced to close all of its 247 stores after the government shut all shops selling "non-essential" goods.
In an email sent last night, 31st March, and seen by Eurogamer, Frasers Group (Mike Ashley's retail business) notified furloughed staff it will pay them their regular pay from 26th March up to 30th April 2020, but it cannot guarantee full pay - or jobs - after the end of April.
This regular pay, Eurogamer understands, is worked out based on average monthly income, rather than contracted hours, which will come as some relief to the many GAME staff on low-hours contracts but work full-time hours.
"We are working in unprecedented times," reads the letter. "Every day our lives and economy see huge changes. COVID-19 touches every aspect of what we do. All of us are affected, as individuals, businesses and society at large. Our economy is fighting for survival. Retail remains one of the hardest hit sectors. We will continue to do all that we can to ensure that our business remains as strong as possible for the benefit of all of us.
"We must make difficult decisions to ensure that as we move out of the current situation our business is in the best place possible. The work that was once there has fallen away; our business, as with so many others, is smaller. We must respond to these circumstances, including the reduction in work.
"As you know, in light of the UK Government's latest guidance and most recent stricter curbs on permitted activity, we had no choice but to close all of our stores with immediate effect as at close of trading 23rd March 2020. Because our stores are closed and because your work relates to the trading of our stores, since this date, or shortly after, you have been unable to and have not been working - this is because there has been no work for you.
"Across the business, there are many humbling stories of what our people have done to support us, their colleagues and their communities, national and local - for which, thank you."
One source at GAME said head office staff who were furloughed finished yesterday. GAME's warehouse in Basingstoke continues to operate amid massive video game releases such as Resident Evil 3 Remake and Final Fantasy 7 Remake.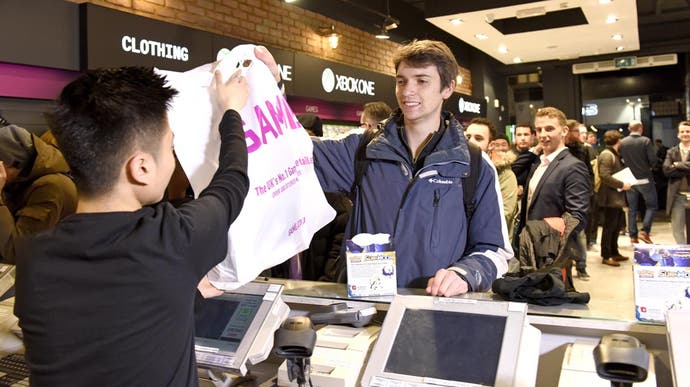 As far as staff are concerned, they will be paid as normal via payroll and PAYE up until the end of April. Staff were told that after the end of April, assuming their jobs still exist, they will get 80 per cent of their wage, up to a cap of £2500 per month, as part of Frasers Group's use of the government's recently-announced Coronavirus Job Retention Scheme.
However, the letter goes on to issue a stark warning to staff: "We and you should plan for the next few months getting harder for our business."
Frasers Group said it is possible it will ask employees to reduce their salaries or, alternatively, make redundancies. "... we cannot rule out the possibility of taking such drastic steps; we are in difficult circumstances."
GAME staff we spoke to, who asked to remain anonymous to protect their careers, reacted positively to the letter.
"It actually gives a lot of people some financial stability for the next month and is a big comfort to many," said one source. "I can't speak for everyone of course but I think it's some good news during these uncertain times. Hopefully by the time they have to reassess next month the world will be on its way to getting back to normal."
"It is what it is I suppose," another furloughed GAME staff member said. "Full pay till the end of April is fair. I've had to apply for Universal Credit and I'm just gonna look for a new job altogether."
The news is being reported in the mainstream press as an attempt by Mike Ashley to "repair his retail empire's reputation", as his executive team see their annual salaries cut to only £40,000. This week Ashley, who also owns Sports Direct, issued a public apology over his attempt to keep shops open in defiance of official advice.