UK government shuts down all "non-essential" shops as part of measures to halt coronavirus
Closures to continue for at least three weeks.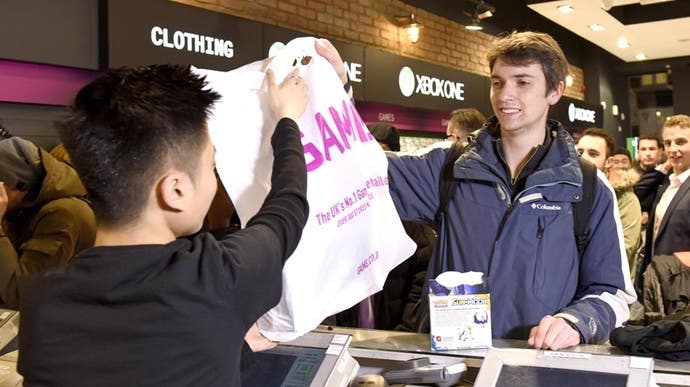 The British government has announced all shops selling "non-essential" goods - a term that applies to all video game and electronics stores, including Game - are to close effective immediately as part of sweeping measures intended to limit the impact of coronavirus in the UK.
In a broadcast to the nation earlier this evening, 23rd March, UK prime minister Boris Johnson confirmed the government was ordering the closure of all shops across the UK selling "non-essential" goods, "including clothing and electronic stores".
The government's follow-up guidelines are even clearer, explicitly stating that all retail will remain closed for at least three weeks from 23rd March with some exceptions (including supermarkets, pharmacies, petrol stations, pet shops, post offices, and banks), bringing an end to the uncertainty that has plagued the high street in recent weeks.
Although some retailers had voluntarily halted operations following the government's announcement on Friday that all bars and restaurants would be closed, many game stores, including Argos, Currys, CEX, and Smyths, elected to remain open across the UK.
Video game high street specialist Game, for instance, finally announced it would be closing its Belong arenas earlier today in light of the government's social distancing guidelines, but would keep its retail stores open - a deeply concerning prospect for many of its frontline staff.
"As of right now we are still expected to go in but we are hoping today might be the day," one Game store manager told Eurogamer prior to the government's new lockdown measures, "With everywhere else on the high street just about shut there isn't much else open besides Game. It feels now that we are relying on the Government to step in before it gets out of hand."
And that, of course, is precisely what's now happened. However deeply store executives might wish to keep their doors open in spite of the escalating coronavirus crisis, that option is no longer available, with a government-mandated lock-down now in place nationwide.
Few retailers have publicly responded to the new measures as yet, presumably given the lateness of the announcement, but I'll update this story if anything notable unfolds.