Gabriel Knight: Sins of the Fathers remake sets October release date
Pre-orders are 15 per cent off, include soundtrack.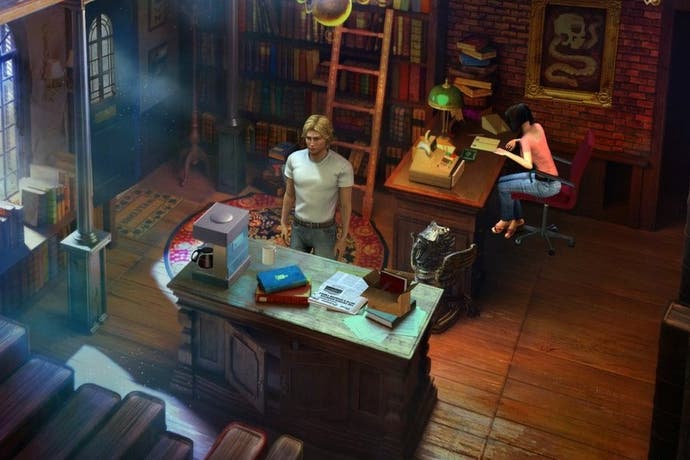 Gabriel Knight: Sins of the Fathers 20th Anniversary Edition, a remake of Jane Jensen's beloved New Orleans-based point-and-click adventure, is coming to PC & Mac on 15th October.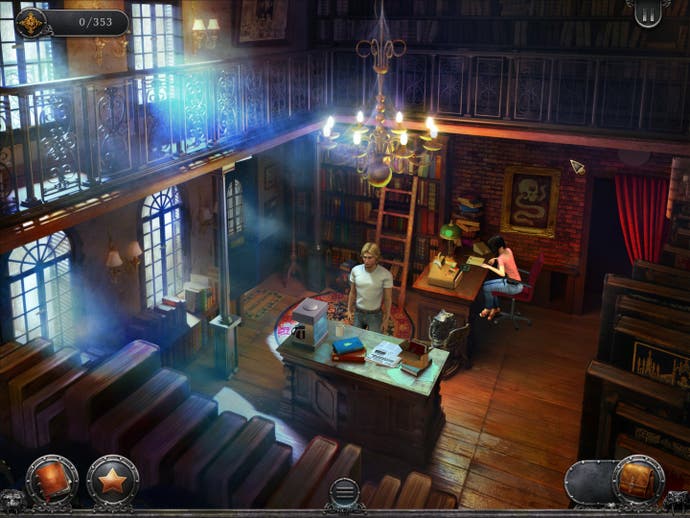 Publisher Activision announced that it will be available on Steam, GoG and "other online retailers."
iOS and Android versions will follow at an unannounced date.
Developed by Phoenix Online Studios in collaboration with series creator Jane Jensen at her studio Pinkerton Road, this Sins of the Fathers remake will feature enhanced graphics and music along with all-new content like added puzzles and scenes.
Pre-orders will be 15 per cent off the usual price of £12.99 / $19.99 (making it £11.04 / $16.99) and come with the game's soundtrack.
This 20th Anniversary Edition will offer all-new behind-the-scenes content about the development of both the original game and the remake. This will include concept art, interviews and magazine articles.
Gabriel Knight: Sins of the Fathers follows the titular New Orleans bookstore owner and occult sleuth who gets in over his head trying to solve local murders, as one is wont to do.
"It's been a dream to be able to work on Gabriel Knight again, and I'm so exciting to bring it to a new audience," said Jensen of this remake. "I think it looks amazing and it has all the classic gameplay."
"Gabriel Knight is the reason why I became a developer. It was a groundbreaking game that showed the power of Jane Jensen's storytelling," added Phoenix Online CEO Cesar Bittar. "The honour of working alongside Jane in remaking one the most beloved adventure games of all times is definitely for me a golden opportunity, but also a huge responsibility, and we are doing our very best to ensure old fans and new will be thrilled by the results and ready to play as a Schattenjäger once again."
Sadly, this Gabriel Knight remake won't include Tim Curry in the titular role, but the developers have instead hired folks from Bay Area Sound, the company that worked with Telltale to provide the voices for The Walking Dead, Tales of Monkey Island, and the recent Sam & Max titles. See what you make of the new cast in the Gamescom trailer below.