Frostpunk's pre-apocalyptic second paid DLC The Last Autumn out in January
PC first and consoles at "a later date".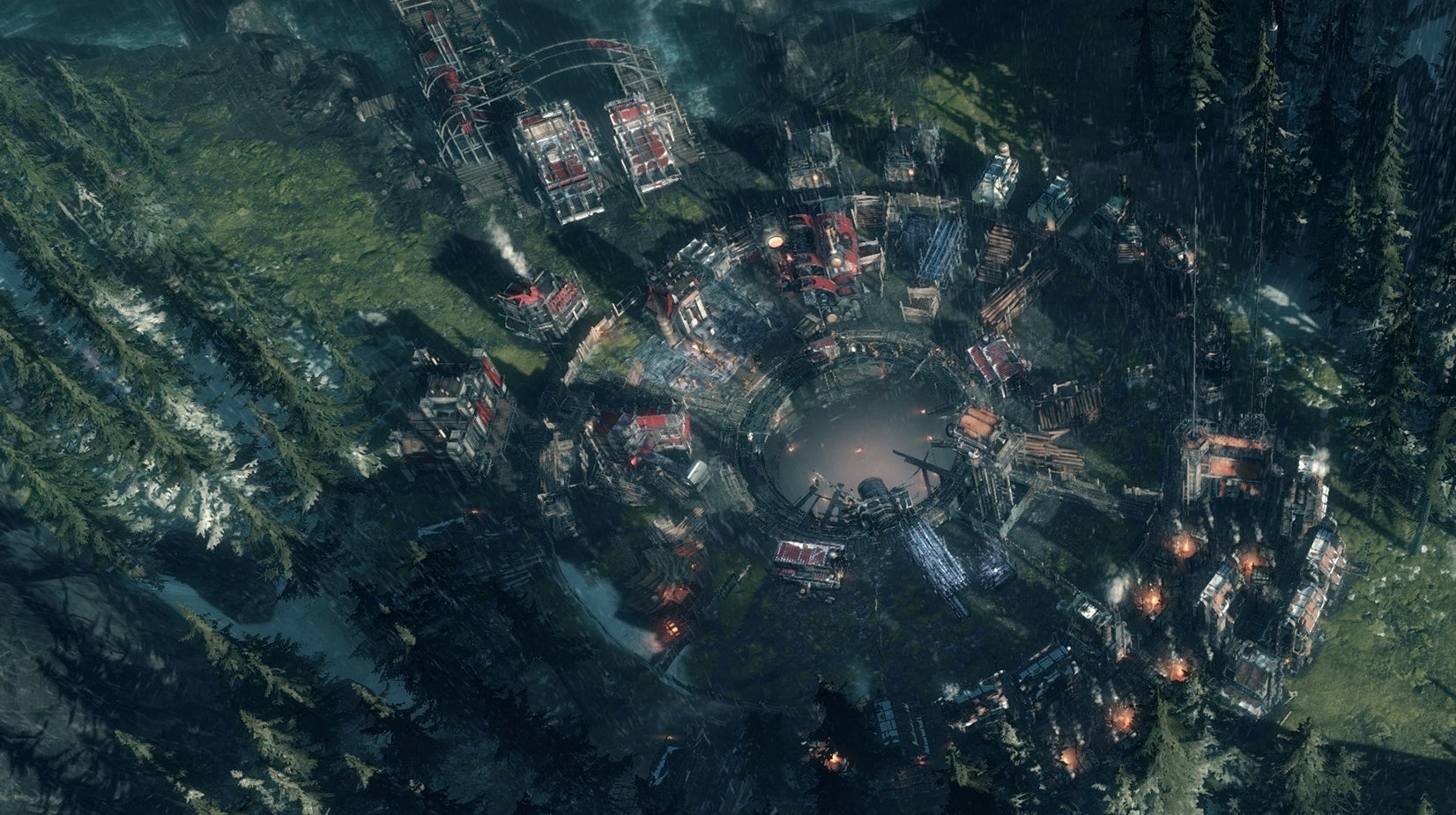 The Last Autumn, developer 11 Bit Studios' second bit of paid DLC for its superb post-apocalyptic city builder Frostpunk, will be out on PC in January - and there's a brand-new trailer to get you in the pre-apocalyptic mood.
Previously described as a "prequel expansion", The Last Autumn introduces a brand-new scenario that unfolds in an area known as Site 113, so far untouched by snow. Here, players must lead a group of engineers in an attempt to construct a generator before the freezing cataclysm seen in the main campaign takes hold.
According to 11 Bit Studios, The Last Autumn will introduce new lore and narrative elements, a new (non-snowy) environment and new buildings, new Books of Laws, unique technologies, plus "game-changing mechanics and unique architecture". You can get an early taste of that in the expansion's reveal trailer below.
The Last Autumn will be available to purchase either individually or as part of Frostpunk's Season Pass, which also includes the already released Rifts paid DLC expansion, and next year's third and final paid offering, titled Project 'TVADGYCGJR'. More details on the latter will be revealed once The Last Autumn is out in the wild.
To celebrate The Last Autumn's proper reveal, there's currently 60% off Frostpunk on Steam and GOG, meaning you can pick it up at the bargain price of around £10. Additionally, there's 30% off the Season Pass, so it'll cost around £19 instead of the usual £28.
11 Bit Studios says the Xbox One and PlayStation 4 versions of Frostpunk will receive The Last Autumn expansion "on a later date".