Free-to-play Dungeon Defenders 2 announced
Has a MOBA competitive mode inspired by League of Legends.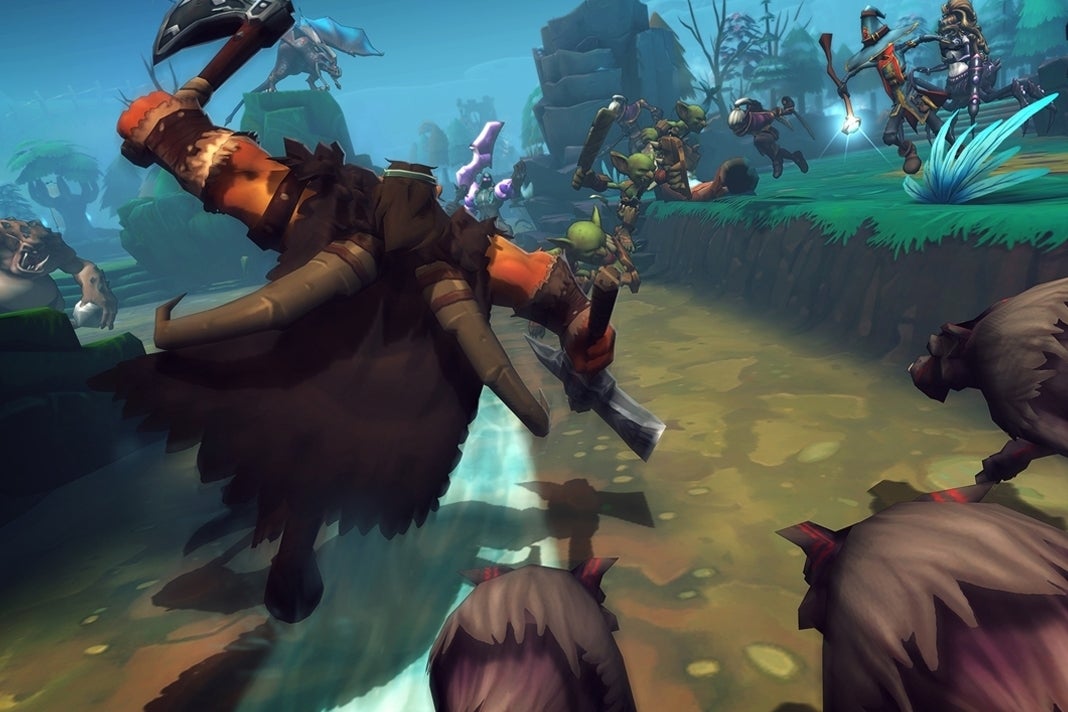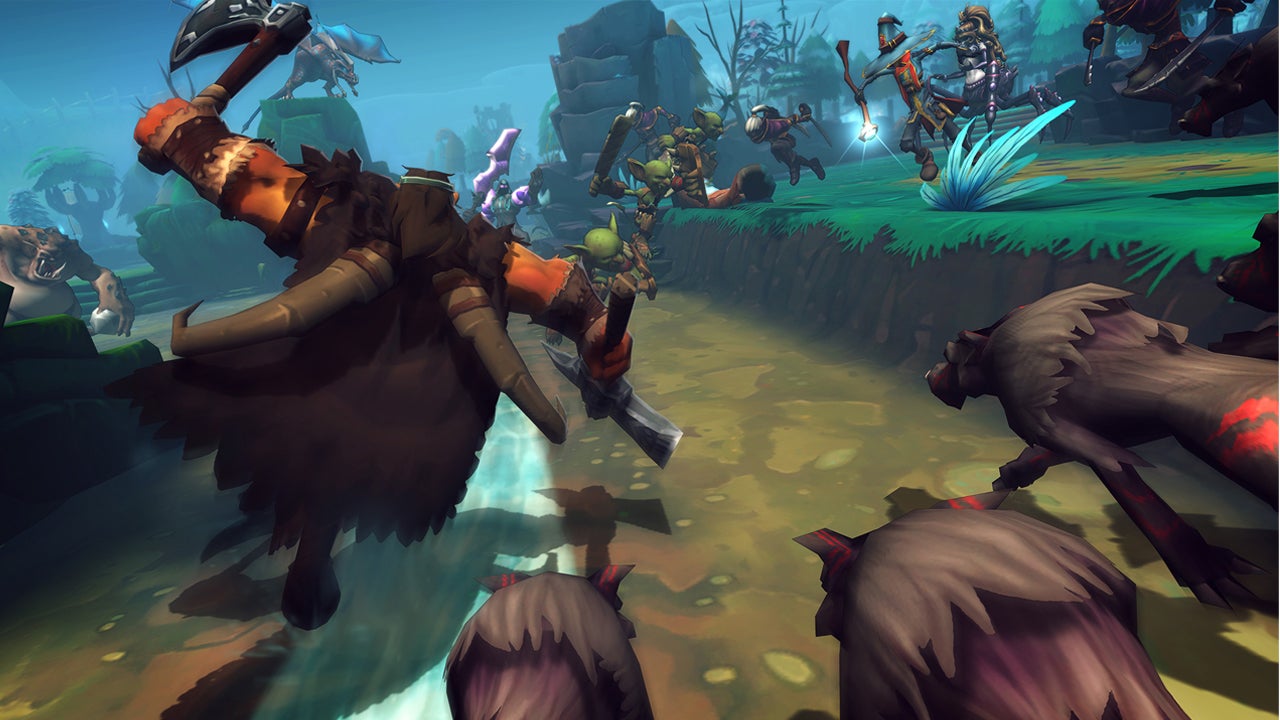 Dungeon Defenders 2, the sequel to the million-selling Dungeon Defenders, has been announced.
The free-to-play tower defence role-playing game features a cooperative and competitive mode. The co-op mode is described as the "true sequel" to Dungeon Defenders, and features an expanded story and a 24-player overworld.
The competitive mode is a League of Legends-style Multiplayer Online Battle Arena (MOBA) experience set in the Dungeon Defenders universe. Here, five players defend their towers against the opposing team in classic MOBA style.
Developer Trendy said this "fast-paced, streamlined MOBA aims for a shorter learning curve and more rpg-esque take on the genre".
"During the development of Dungeon Defenders we constantly tried different multiplayer modes," Trendy said. "Deathmatch, Capture the Flag, you name it. None of them really fit. When planning the sequel, we couldn't drop the idea that a MOBA in the Dungeon Defenders universe would rock. Maybe it was all the after hour games of League we played in the office. We don't know. But it fit well into the storyline and achieved a core goal of helping Dungeon Defenders players meet new players, so we went all in.
"Our take on the MOBA genre is more rpg-esque, with more hero customization, persistent hero leveling, loot and a town square where players can socialize, manage their heroes, shop, trade, and queue for matches. We've drastically simplified the item system, to reduce the learning curve for new players and are aiming for shorter total match times. We're also experimenting with some other unique twists that you might find out about later (if they work!)."
Dungeon Defenders 2 is in development for the PC, Mac, iOS, Android and the web. It's releasing in two parts. The co-op mode goes into beta late 2013 or early 2014. The competitive mode is in closed beta now. You can put your name down for an invite on the official website.
Trendy said its focus is to release Dungeon Defenders 2 on platforms that allow consistent updates and cross-platform play and so won't consider current generation consoles.
But what of the PlayStation 4 and the next Xbox? "If the next generation consoles fit this bill, we would love to see Dungeon Defenders II released there as well."