Forspoken patch adjusts frequency and content of game's chatty "banter"
Cuff debuffed.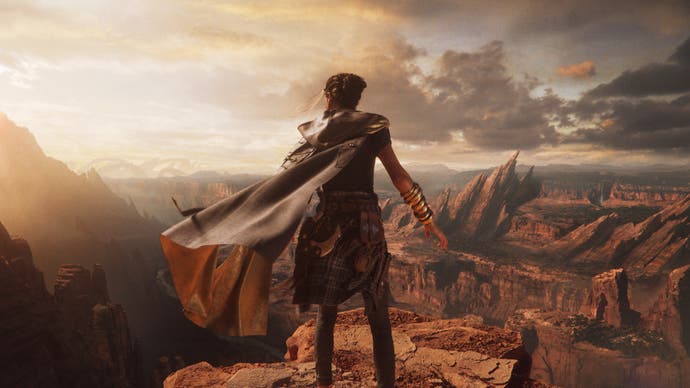 Square Enix has released a new patch for fantasy adventure Forspoken, ahead of the release of its In Tanta We Trust DLC on Friday.
One feature is an adjustment to the frequency and "content" of the "banter" between Frey and Cuff during open world activities. The game already has an option to amend the amount of Cuff chatter, but as players criticised the game's dialogue, it seems Square Enix has continued to make tweaks.
Another interesting change is to the Tanta's Familiars: cat creatures Frey can find on her journey and who inhabit the game's rest spots. Now they will follow Frey around to collect mana and items - I'm picturing Frey accompanied by an army of cute cats, which sounds adorable.
There are plenty of other changes too.
The pacing of certain scenes in earlier chapters has been adjusted; the length of certain quest animations has been adjusted (and can be skipped); camera movement can now be amended in new menu options; all HUD elements can be hidden; as well as various minor fixes.
Other changes have been made to gameplay. As well as the Familiars, Frey now has a new Cuff Crush attack when leaping over an enemy; magic parkour can be activated in mid-air; a new Revivifier consumable can revive Frey; and a Stormshard item can generate a Breakstorm to battle giant Nightmares.
A new Very Hard difficulty has also been added.
All of this is ahead of the story-focused DLC that acts as a prequel, in which Frey is joined by Tanta Cintra. You can check out the trailer above.
For the full patch notes, see the Square Enix website.