First-person roguelike Paranautical Activity not allowed past Greenlight, even with a publisher
Allegedly rejected because it already had a Greenlight page.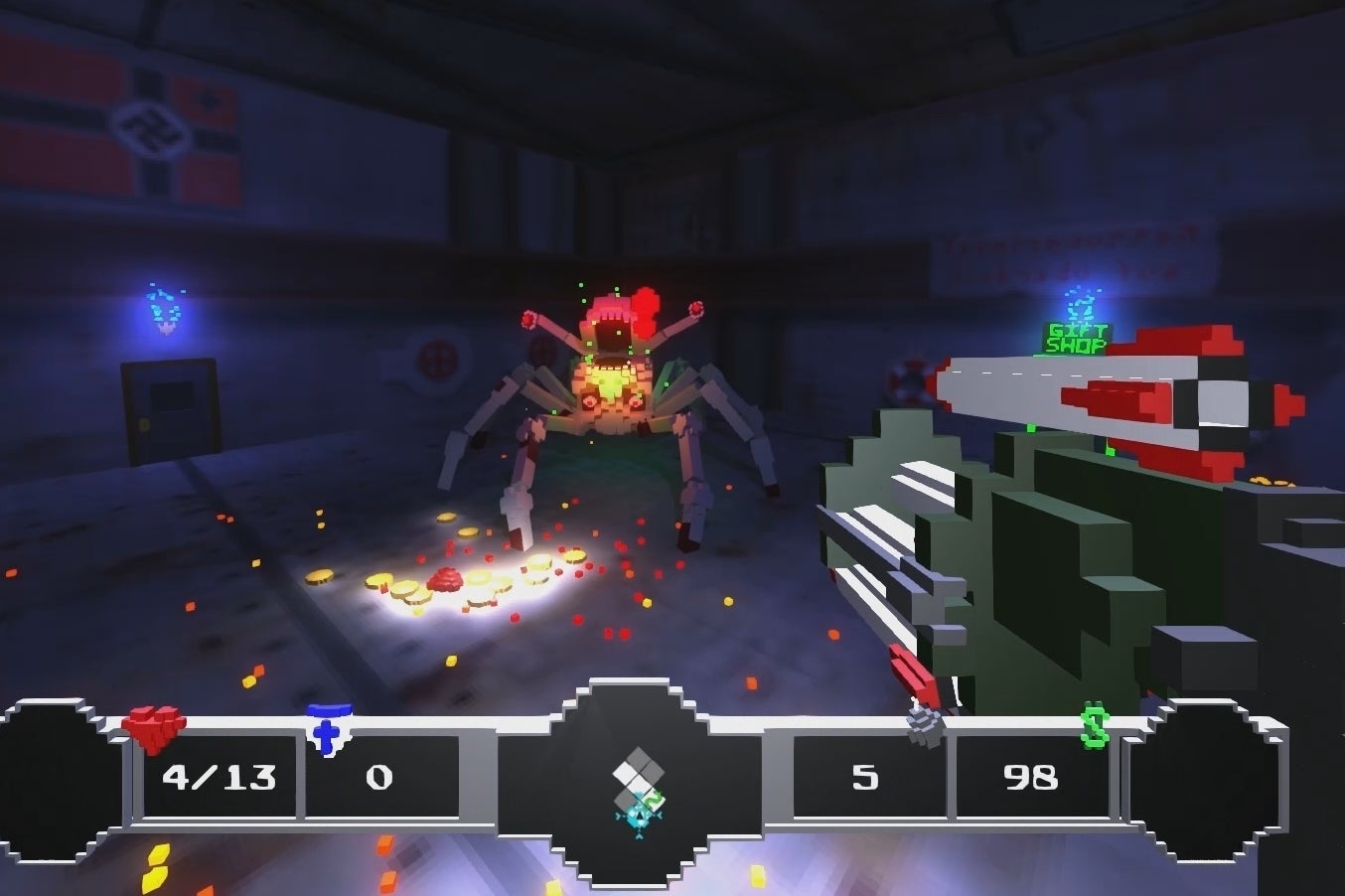 First-person roguelike Paranautical Activity's two-man developer, Code Averice, claims that it was offered a Steam publishing deal by Adult Swim only to realise that Swim couldn't make this happen after all and the randomly generated maritime shooter would still have to go through the Steam Greenlight process. Why, you ask? According to Code Avarice's Mike Maulbeck, it's because Code Avarice already set up a placeholder Steam Greenlight page and Steam "didn't want to send the message that indies can seek out publishers to bypass Steam Greenlight."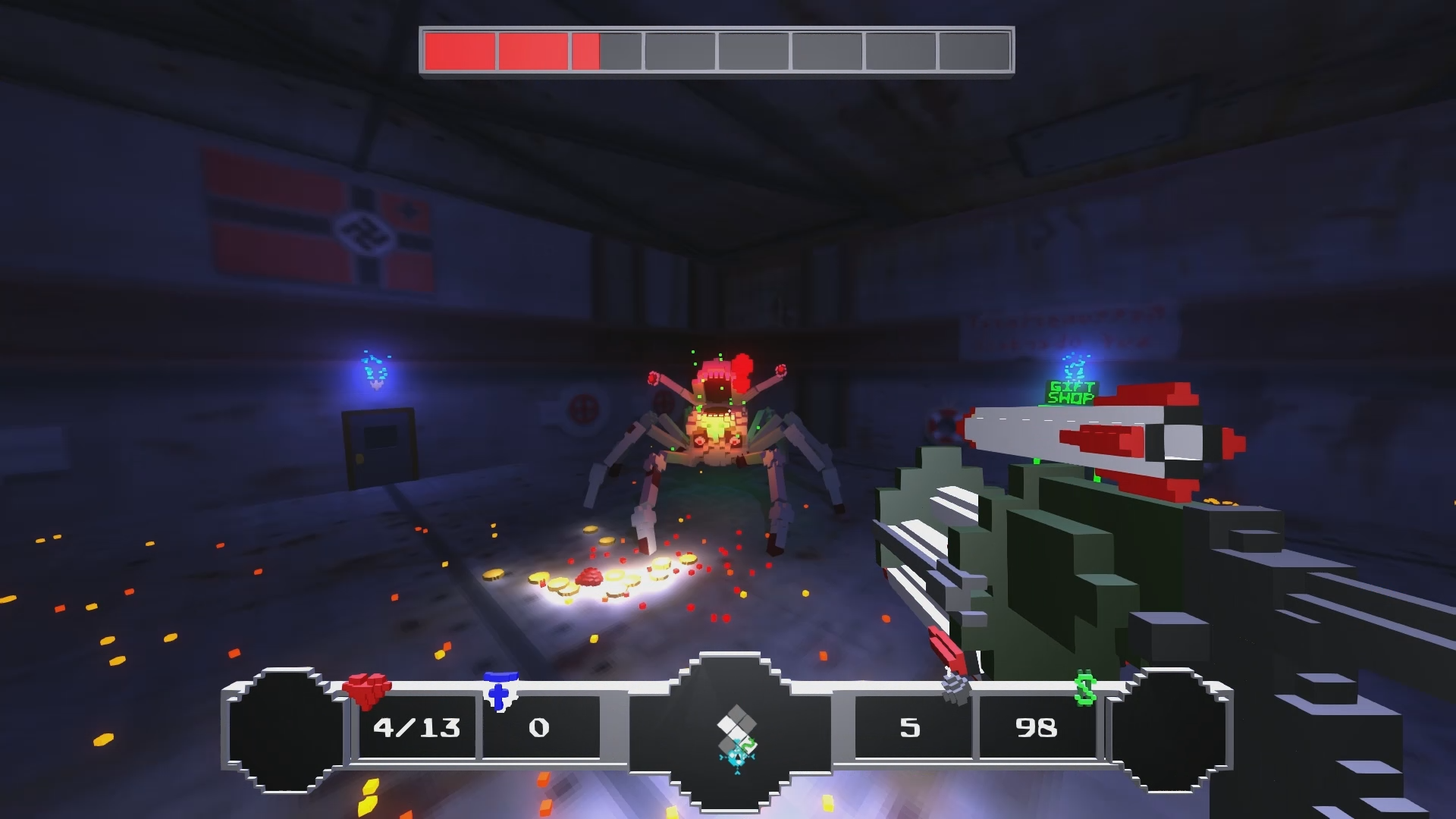 "When we started working on Paranautical Activity we just assumed that we'd need Greenlight, because everybody has to go through Greenlight now," said Maulbeck in a video interview on Green9090's YouTube channel. "So when we set up the Greenlight page we weren't really looking for votes yet because we'd just started development. But also because Adult Swim just e-mailed us and said, 'Yo. We'll get you onto Steam. There's no need for this Greenlight stuff.' So we totally abandoned the Greenlight."
Unfortunately, Adult Swim promised more than it could deliver. Maulbeck explained, "Our Adult Swim representative actually flew out to Valve to pitch the game to them and their response was basically, 'we don't want to send the message that indies should seek out publishers to get around the Greenlight system.' And now we're dead in the water. We've got a Greenlight campaign that we haven't even touched in months and we have to resurrect it from the ashes."
"The only reason I considered giving them a chunk of our profits was because they said, 'we'll get you onto Steam.' So I said, 'Well, are you going to promote this Greenlight campaign? Because if not, I'm not going to give you 40 per cent of my money.'"
The developer noted that Adult Swim was still offering aid in the form of funding Code Avarice's trips to trade shows and exhibit space, but the indie developer wasn't sure if that would be a good enough offer and was still on the fence.
Additionally, the developer explained that Sony expressed some interest in Paranautical Activity, but nothing had been signed yet and Code Avarice expressed a little skepticism on how the game would feel on a console as it was designed with the mouse and keyboard in mind. But it's not ruled anything out yet.
When asked about this kerfuffle, Valve's Doug Lombardi issued the following statement to Gamasutra: "We review Greenlight votes, reviews, and a variety of factors in the Greenlight process. However our message to indies regarding publishers is do it for your own reasons, but do not split your royalties with a publisher expecting an automatic 'Yes' on Greenlight."
Of course, there could be other reasons Steam didn't allow Paranautical Activity to bypass Steam Greenlight. Code Avarice is a new developer and Adult Swim doesn't have a history of publishing commercial PC games. Remember, Primordia had to go through Greenlight, despite its publisher Wadjet Eye having published on Steam before, so one can't necessarily say that Paranautical Activity's Greenlight page was the only reason it was turned down.
We've reached out to both Valve and Adult Swim hoping to gain additional info on what really happened here.
Paranautical Activity is currently available on PC, Mac and Linux for $5.99 from Code Avarice's official site, Desura and Gamersgate.
Will you support Eurogamer?
We want to make Eurogamer better, and that means better for our readers - not for algorithms. You can help! Become a supporter of Eurogamer and you can view the site completely ad-free, as well as gaining exclusive access to articles, podcasts and conversations that will bring you closer to the team, the stories, and the games we all love. Subscriptions start at £3.99 / $4.99 per month.