100 games get greenlit on Steam
Road Redemption, Paranautical Activity, Teslagrad and more make the cut.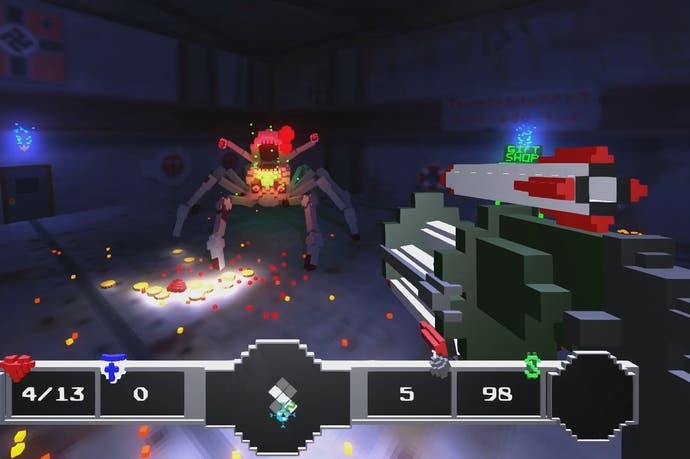 Lately Steam Greenlight has been letting games through in smaller, more frequent batches, but that all came to a head earlier today when Valve greenlit a whopping 100 titles.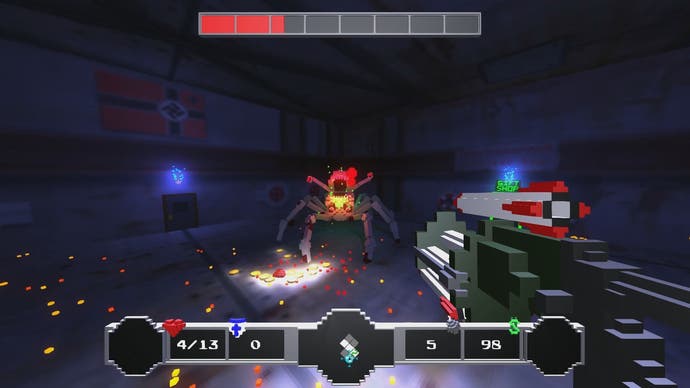 This bring the total number of Greenlight-accepted titles on the service to 260. There's loads of good finds in today's mammoth batch: many of which we've written about before.
Some highlights include:
Paranautical Activity: A first-person shooter roguelike that passed up an Adult Swim publishing deal when it turned out the publisher didn't pull enough weight to strong-arm Valve into letting the game forego Greenlight. It then went to Kickstarter where it just surpassed its goal of $10K.
Mutant Mudds was famously rejected by Steam and developer Renegade Kid has been pushing it on Greenlight for the longest time. "Mutant Mudds has been Greenlit for release on Steam. I am in shock," tweeted Renegade Kid founder Jools Watsham earlier today.
Road Rash's unofficial spiritual successor Road Redemption made the cut as well, following its successful Kickstater campaign.
Following suit are other Kickstarter successes like the action-roguelike Delver's Drop and Neverhood spiritual successor Armikrog.
Curiously, Shadow of the Eternals also made the cut, despite its second unsuccessful crowdfunding campaign.
I'm also happy to see Teslagrad on there, after having played its excellent demo last week.
I could go on, but there's only so many hours in the day. For now, check out the full list of newly accepted titles:
1953
8BitMMO
A Walk in the Dark
Against the Wall
Armikrog
Artemis Spaceship Bridge Simulator
Automation: The Car Company Tycoon Game
Battle Nations
Black Annex
Blockland
Bloody Trapland
Bridge Constructor
Bridge It
Bunny Must Die! Chelsea and the 7 Devils
Call of Cthulhu: The Wasted Land
Chroma Squad
City Car Driving.
Constant C
Cook, Serve, Delicious!
Craft The World
Crayola Art Studio
Croixleur
C-Wars: Roguelike Pixel Art PC Game
Damned: A Randomized Online Competitive/Cooperative Horror Game
Darkout
Dead Cyborg
Delver
Delver's Drop
Depth Hunter
Dino Run SE
Dominions 3: The Awakening
Doorways
Draw a Stickman: EPIC
Dungeon Dashers
Dysfunctional Systems: Learning to Manage Chaos
Eleusis
Escape Goat
Exoplanet: First Contact
Flightless
Forced
Forge Quest
Freedom Planet
Galactic Arms Race
Gravi
Gray Matter
Guise Of The Wolf
Hoodwink [series]
Iesabel
InFlux
Kainy
Kingdoms Rise
Knock-Knock
Knytt Underground
Legend of Iya
Legend of the Knightwasher
Legends of Aethereus
Megabyte Punch
Melody's Escape
Mortal Online: The Awakening
MovieWriterPro
Multimedia Fusion 2
Mutant Mudds
NEO Scavenger
NEStalgia
Omegalodon
Oniken
Paranautical Activity
Poker Smash
Pool Nation featuring Box of Trick
Project Black Sun
ProjectNimbus
Rawbots
Ray's The Dead - Create and Control your own Zombie Army!
Rebirth
Reprisal
Road Redemption
Running With Rifles
Salvation Prophecy: A Military Space Epic
Shadow of the Eternals
Shantae: Risky's Revenge
Signal Ops
Signs of Life
Silent Storm
Son of Nor
Songs2See Ultimate
Soul Saga
Super Amazing Wagon Adventure
Survive
sZone-Online
Talisman Digital Edition
Teslagrad
The Cat Lady
The Impossible Game
The Last Phoenix
The Plan
Toribash
Underrail
Warmachine: Tactics
Zafehouse: Diaries