Firewatch spreading to Xbox One later this month
Audio Tour and free-roam modes coming to all versions for free.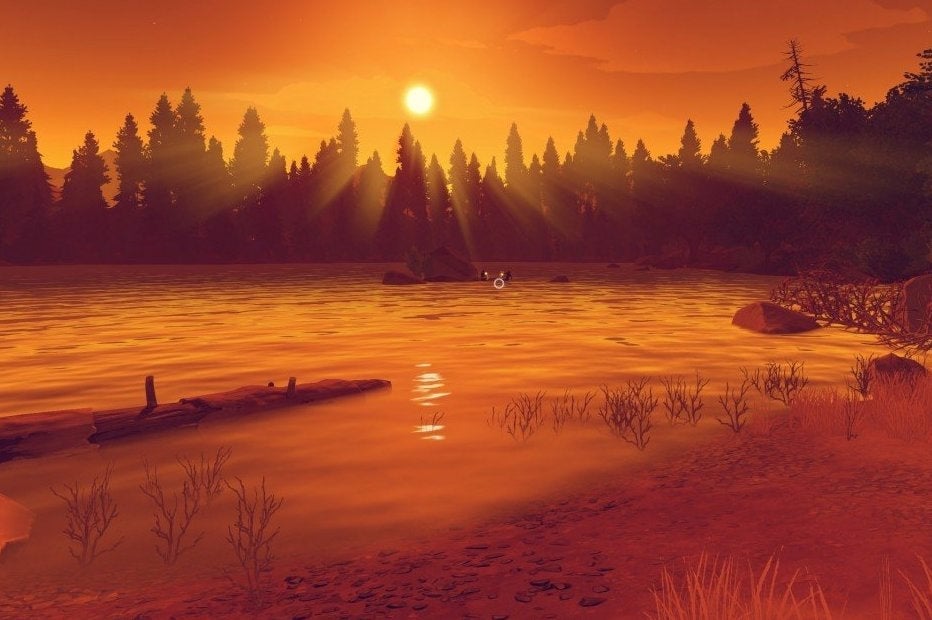 Coming-of-middle-age drama Firewatch is getting an Xbox One port on 21st September, developer Campo Santo has announced.
The contemplative relationship story about a sad man in Wyoming will also be getting a couple of new modes for all platforms.
One of these is called Firewatch Audio Tour, which has been described by the developer as "one part scavenger hunt, one part museum tour, one part game dev workshop, mixed with a dash of inside Campo Santo goofs."
There will also be a free-roam mode, which will premiere on Xbox One. "In free roam, you'll be able to live in the Shoshone with a full day/night cycle and explore with a few hidden secrets," Campo Santa said.
Our Chris Donlan found Firewatch a fascinating experience; and one that he recommended. "Firewatch is a triumph of craft, but the consequence is that, when it comes to genuine emotional involvement, it always keeps you at a slight distance," he said of Campo Santo's debut in his Firewatch review.