Telltale reportedly finally ditching its old engine
Wolf whistle.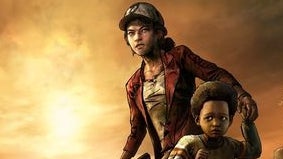 After dozens of series and countless episodes, Telltale Games is finally set to replace its aging game engine.
That's according to a new Variety report, which confirms earlier rumblings Telltale would move away from its own, increasingly rickety Telltale Tool in favour of the widely-used Unity engine instead.
Telltale Tool has been the bedrock of the company's choose-your-own-adventure gameplay since the studio's founding, years before it was popularised by The Walking Dead. Yes, we're talking before CSI: Fatal Conspiracy, before even Wallace & Gromit's Grand Adventures. In recent years, it's fair to say the engine's age has showed, reflecting in what Variety reports were poor sales for the studio's latest series.
Despite extra layers of graphical polish daubed on for Batman: Enemy Within, and the promise of "unscripted combat sequences" in this year's The Walking Dead: The Final Season, Telltale will ditch its long-in-the-tooth tech immediately afterwards.
Telltale's forthcoming The Wolf Among Us: Season Two, which was recently delayed into 2019, and the untitled Stranger Things game, which is also slated for next year, will be the first to run on Unity.
Back in January, job postings for Unity-experienced engineers were spotted on Telltale's website by Restera. At the time, a move to Unity was widely mooted as likely - both because of the frequent complaints about Telltale Tool, and because Telltale board member John Riccitiello just happens to be Unity's boss, too.
The move to Unity now, Variety says, comes as Telltale works to right itself after drastic job cuts and, as of this month, a lawsuit sprung by its ex-CEO. A fresh engine for a fresh start, then, especially as the company readies itself for its new Netflix partnership.