Final Fantasy Tactics gets iPad release
The War of the Lions will set you back £12.99.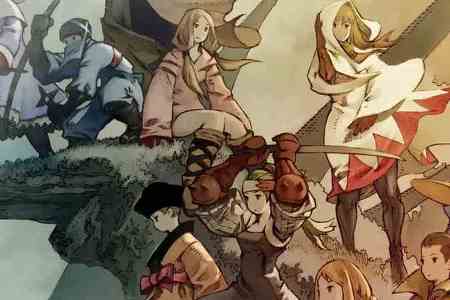 An iPad version of strategy RPG classic Final Fantasy Tactics: The War of the Lions is out now on the App Store, developer Square Enix has announced.
It will set you back a princely £12.99/$17.99 - a couple of quid more than the iPhone version that launched last August.
War of the Lions is an iOS version of the PSP remake of the original 1997 PS1 Final Fantasy Tactics. It boasts optimised visuals, improved loading times and a new touch screen control interface. See it in action in the trailer below.
The PSP version scored a handsome 9/10 when it arrived in stores back in 2007.
"For old fans, it's a welcome return for a beautiful game that's been gone ten years; and for those who didn't import, all those years ago, we can only say we're jealous that you get to experience it all afresh," read Eurogamer's Final Fantasy Tactics: The War of the Lions review.