Final Fantasy 15 designer's music adventure No Straight Roads delayed to August
But there's a demo on the Epic Store.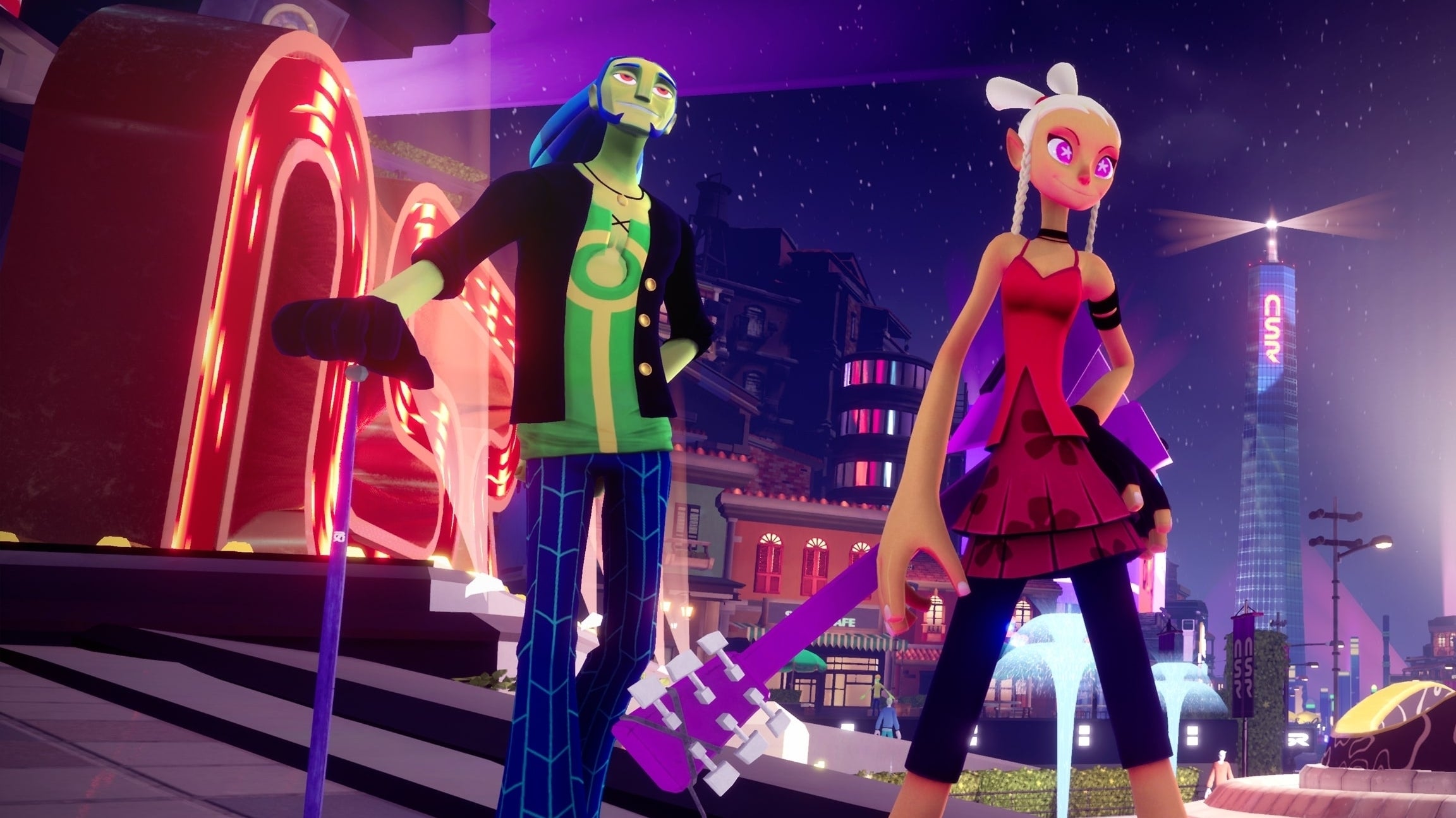 No Straight Roads, the flamboyant music-based action-adventure from Final Fantasy 15 lead game designer Wan Hazmer, will now come to Switch, PC, PS4, and Xbox One on 25th August.
No Straight Roads is the work of Hazmer's studio Metronomik, where it's been in development for around three years, and was initially set to release tomorrow, 30th June on all platforms.
Hazmer originally announced a delay for No Straight Roads in a video posted to Facebook last month, citing complications arising from the global coronavirus pandemic - but no new launch date was offered at the time. Today's revised August release announcement comes alongside the news that PC players can alleviate the wait somewhat via a new demo now available on the Epic Games Store (where it appears to be a PC exclusive).
If you're unfamiliar with No Straight Roads, it's a sort of rhythmic, music-driven action-platformer, and it features two playable characters in the form of indie rock band members Mayday & Zuke. Each has their own unique weapons and attacks that they'll need to deploy in order to stage a musical revolution against the evil EDM empire No Straight Roads.
Eurogamer's Martin Robinson was impressed with Metronomik's effort when he took an early look last year, describing it as "intoxicating mix" of inspirations, that was "part Psychonauts, part Jet Set Radio, part Space Channel 5".