Final Fantasy 11 is scaling back support with dev team downsize
And change of producer.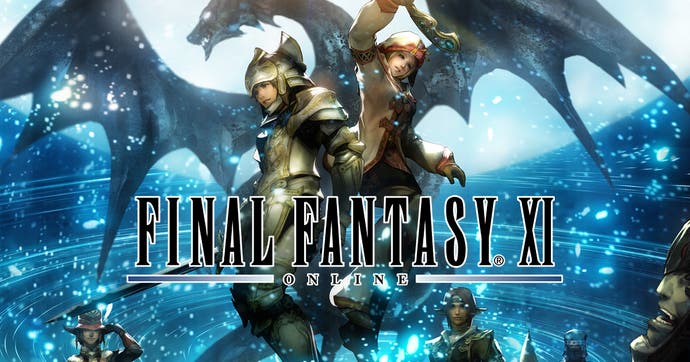 Square Enix is downsizing the development team of Final Fantasy 11, with updates on the game continuing in a limited capacity.
The news arrives with a change of producer, as Akihiko Matsui will be succeeded by Yoji Fujito.
In a blog post on Play Online from both producers, Matsui thanked fans and colleagues alike for their support. He's worked on the game from the start and was promoted to producer in 2012.
"The Development team is incredibly fortunate to have such strong and direct encouragement from our passionate players. My heart is filled with gratitude for all of you, the protagonists whose various journeys wove together the world of Vana'diel. Our community is the source of the magic that truly sets FF11 apart from other games," he said.
Fujito then explained the reasoning for downsizing the development team, which will allow devs to work with new technologies elsewhere and gain new experience.
"So rather than limit our developers to working exclusively with FF11 and its decades-old technology, I believe it would be better to allow them to gain experience in other development environments and bring back their learnings to FF11. As such, I have elected to further downscale the scope of our Development team to provide more leeway for our operations to continue," said Fujito.
"The scope of our version updates will become quite compact as a result, but in exchange, we will focus on stabilising our operations environment for the medium and long term."
More updates are on the way, including Ambuscade updates, Prime Weapon reforging, and Master Trials.
Further, the team is working on replacing the backend hardware supporting the game's ongoing operations, meaning maintenance may take longer for some version updates.
All of this means Final Fantasy 11 isn't being switched off just yet, but with support winding down it is likely headed towards maintenance mode.
"We remain committed to keeping Final Fantasy 11 an enjoyable environment where you can join fellow adventurers and our teams in their collective enthusiasm for the game, and I look forward to having you with us on this journey," said Fujito.
The game was first released in 2002 on PC and PS2, followed by an Xbox 360 release. As such it's been celebrating its 20th Vana'versary. Its last expansion was released back in 2013.
In the meantime, Final Fantasy 14 - Square Enix's other major MMORPG - will soon have its latest Letter from the Producer stream with details on the forthcoming Patch 6.4.