FIFA esports at a crossroads as the global lockdown hits home
Last leg?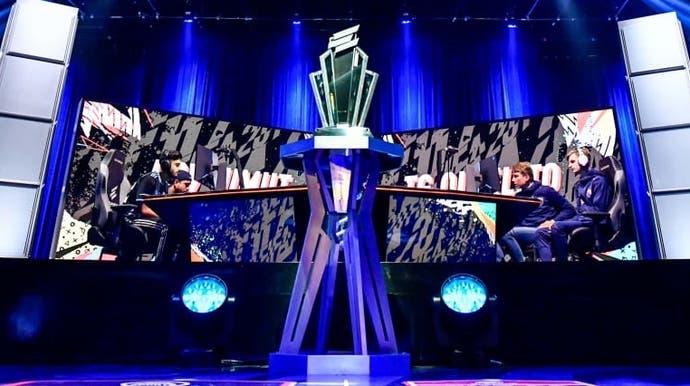 In times such as these, it seems frivolous to worry about something like competitive FIFA, but for hundreds of players around the world, the complete shutdown of FIFA's esports scene has caused personal upheaval, a loss of income and a lack of direction as to the future of the sport.
I spoke to players from across the professional scene, from a player who also maintains a full-time job to one of the world's top competitors, and each expressed anxiety about EA's plan for competitive FIFA, which remains off the table as physical events are a no-go.
When asked about what has been the biggest change in the FIFA esports scene, Donovan "Tekkz" Hunt, the 17-year-old wonderkid who at the time of the shutdown was the highest ranked player on Xbox, said the scene has essentially died.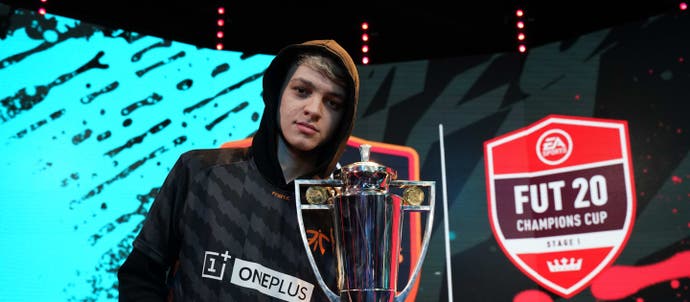 "The biggest change is no-one's really doing anything at the moment," he said. "We all used to go out and see each other when we go to the tournaments to compete."
Before the shutdown, FIFA esports revolved around regular tournaments held across the globe. These tournaments were not only competitive, but social events that fostered friendships.
Hunt is keeping in touch with his FIFA friends online in the absence of physical meet-ups. Hashtag United is a football club and esports team founded by YouTuber Spencer Owen, and Hunt has appeared in several videos on the Hashtag United channel alongside Harry Hesketh, Alex "Shawrey" Shaw and Tom Leese, all of whom are high-ranking FIFA players. "I still talk to them every day, the Hashtag lot, on calls," Hunt said. "We play different games. Me and Shawrey play Fortnite all the time and we talk all the time."
Like so many across the world who are out of work or furloughed as a result of the coronavirus, and indeed like so many staff and players at real-world football clubs, FIFA pros have taken a financial hit. Without events, there is no prize money, and without prize money, there is no income.
Hunt, who is estimated to have earned over $350,000 across the 22 tournaments in which he has competed, perhaps can afford to have a more relaxed attitude than others. "It is what it is, isn't it?" the Fnatic member said.
But what about the low to middle-tier FIFA pros, the players who haven't earned hundreds of thousands of dollars playing EA's football game?
Luke Craft, from Penzance in Cornwall, was a grand finalist at the 2018 FIFA eWorld Cup and that year signed for LOSC esports, the esports team owned by French football club Lille. But he left LOSC esports at the beginning of the FIFA 20 season, and is now worried he may not be able to find a new club. "My income has decreased a bit from there being no more tournaments and the potential to be signed for a team has pretty much gone until this is all over," he said.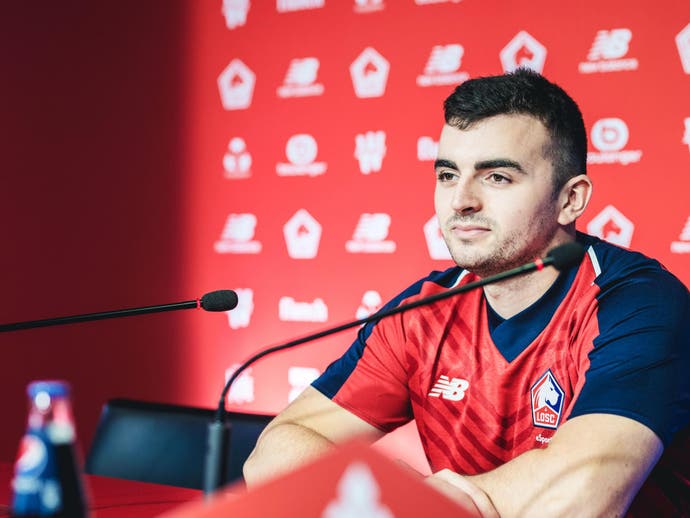 Some FIFA pros are in a more secure position - for now at least. Sheikh Iqbal plays for Premier League club Burnley (and is a full-time maths teacher!). As Burnley are still paying all of their staff, he's still on the books. "There has been no change on that front," he said.
While the money at the top end of FIFA is high, unlike other esports of its size, the pool of players who can afford to play full-time is shallow. When compared to other esports, FIFA falls well short in terms of the prize money on offer. To date, FIFA's grandest prize was awarded to player Mohammed "Mo Auba" Harkous: $250,000 for winning the FIFA eWorld Cup 2019. For comparison, the Overwatch League's second season had a hefty $1.1m up for grabs. The comparisons become bleaker when contrasted with the megalithic Fortnite, which offered a staggering $3m dollars to the winner of its 2019 Fortnite World Cup.
It's a situation made worse by the astronomical personal investment players have to make in their teams to even compete. Unlike most esports, FIFA requires players to spend significant amounts of money in order to build a competitive team. "I think on average a pro player will be spending minimum £1200 to be able to compete," Marc Marley, a professional FIFA player who's resume includes representing Bournemouth in the inaugural ePremier League, told me. Adam Ryan, another pro player who finished first in Scotland and seventh in the UK during FIFA 19's Global Series, said: "£2000 I think a player would need to spend in order to obtain the best players to compete. I spent £1500 and fell just short of having the best players."
This financial investment, tied with the intense schedule of qualification, the inconsistency of money-making opportunities and fierce competition makes the professional FIFA scene one that while popular, is proving to be emotionally draining for some of its top players.
The obvious question is, should EA support its community of FIFA pros during the crisis? In May, EA announced money made from digital alone was $4.052bn during its financial year, up nine per cent year-over-year. FIFA, with its hugely popular, loot box-driven mode FIFA Ultimate Team, drives much of this revenue. Indeed, FIFA 20 has more than 25 million players to date, EA said.
And yet, FIFA esports is woefully under-funded for a game of its immense success and popularity. And EA Sports has so far refused to host online tournaments.
"I do think EA could do more by hosting a few online tournaments even if it's small prize money, just to give us something to do competitive wise," Luke Craft said.
Sheikh Iqbal believes EA has supported some of those involved in the FIFA esports scene, but not the players. FIFA casters have been used for EA's Stay and Play series, for example. This FIFA tournament featured professional footballers from 20 of Europe's most historic clubs - all in aid of charity.
"EA has supported casters and presenters," Iqbal said. "They are still having them work on the events that have been going on. However, I don't think the players have been given enough support with there being no tournaments for them to enter."
Mike LaBelle, who is one of the featured creators, declined to comment on this when contacted by Eurogamer, simply saying: "I hope everyone is staying safe."
"It's our job at the end of the day and they need to put more stuff on," Hunt said. "They're putting stuff on for professional footballers, but they're not even giving a lot of the pros updates about what's going on."
EA Sports declined to comment when contacted by Eurogamer.
One wonders why at least some portion of the remaining season couldn't be concluded via online games. While the obvious issues of internet speeds and cheating are prevalent, the pros seem open to the idea in lieu of an alternative.
"I don't see why they can't just do regional tournaments online," Hunt said. "I think the connection would be fine, so I think they should do it."
The sudden, hopefully temporary death of FIFA esports comes at a time when many pros have raised the mental health impact of playing the game competitively.
"I enjoyed it when I first started in FIFA 18," Hunt explained, "but halfway through on FIFA 19, I stopped enjoying it. Then came FIFA 20. I was playing but I wasn't enjoying it."
Hunt's attitude towards the game is not uncommon. The perception of FIFA among some pro players and the enthusiast community is at an all-time low, despite the game's success with its enormous casual following. From the constant promos that make newly-acquired items irrelevant in weeks, to gameplay issues that have been present since FIFA's debut on the current generation, some are sick of the game.
Hunt said he's using this enforced break to potentially come to enjoy playing FIFA once again. "After this big break when we go compete again I hope I enjoy it some more," he said.
While the Premier League still harbours a hope it will get the current season completed, most FIFA pros believe FIFA 20 is done. "I do think that the FIFA 20 season is over, which is kind of annoying, but I just hope it doesn't carry over into FIFA 21," Luke Craft said. EA is expected to reveal FIFA 21 this summer, with a launch planned for later this year. "There's not a lot of time left before FIFA 21 with no real end in sight for the pandemic," Sheikh Iqbal said. Hunt, however, believes the ePremier League and the FIFA eWorld Cup can still take place in August. Currently, no announcement has been made on the status of these events.
Could the pandemic cause some FIFA pros to reconsider their participation in the sport? FIFA as an esport has relatively low prize pools, so while those at the top of the game can expect significant winnings, everyone else is fighting for scraps. "It would be very difficult to do this as a standalone, with no other job," Sheikh Iqbal admitted. There is a risk some will simply fail to return to professional FIFA when EA kicks things off again.
As fans excitedly await the reveal of FIFA 21 amid a pandemic and the prospect of a catastrophic recession, FIFA pros face an anxious wait to find out whether EA Sports will invest further - or at all - in the beautiful video game.