FIFA 21 trial causes EA Play to crash - but there's a workaround
Long shot.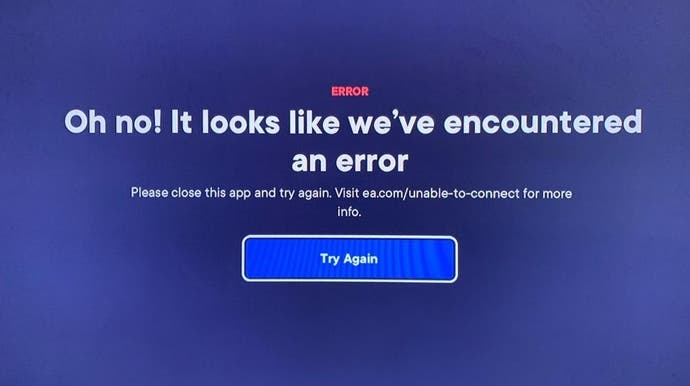 The FIFA 21 early access trial has begun - and it's caused EA Play to crash completely.
Social media and reddit are flooded with complaints from fans who were hoping to get stuck in to the 10 hour FIFA 21 trial only to find the EA Play app throw up an error message.
I encountered this same error message when trying to load up EA Play on PS4 at 4pm UK time - when the FIFA 21 trial was supposed to begin.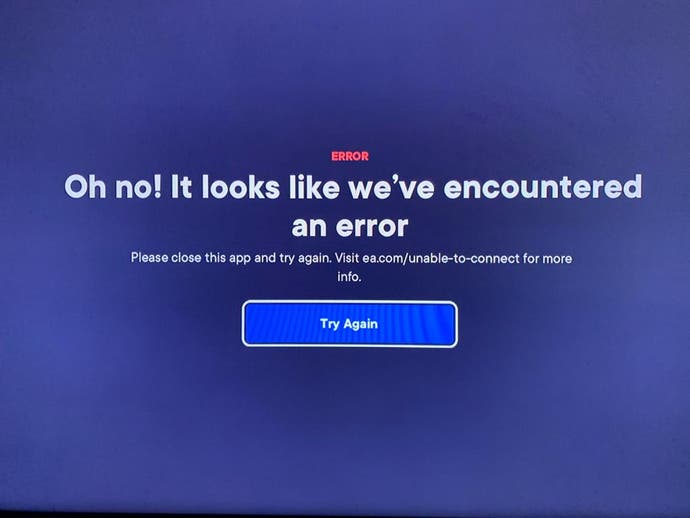 However, there is a workaround. If you search the PlayStation Store for FIFA 21, select the first result (which should be the FIFA 21 standard edition), and press x on the Download Trial window - the one next to the pre-order window - you can get FIFA 21 downloading.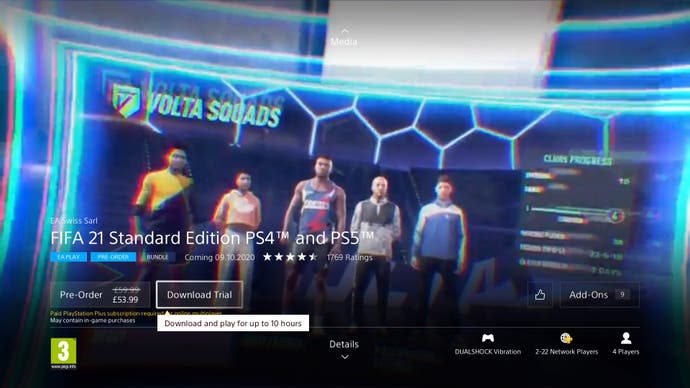 I've tried this myself, and I am currently downloading the game.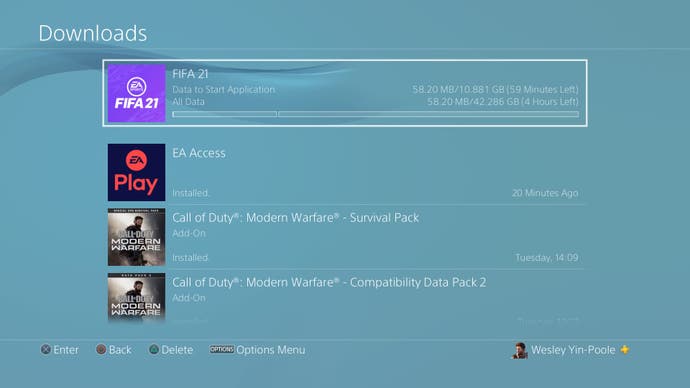 As for Xbox One, there's a direct link to the EA Play trial on the Microsoft Store. Make sure you enable remote access on your Xbox console settings or the download won't start automatically.
The trial doesn't appear to be live on Steam yet.