FIFA 21 PS5 adds right trigger resistance on DualSense when you sprint with tired players
One last push.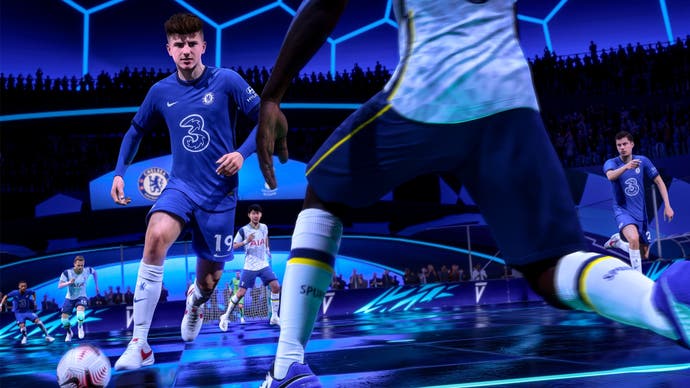 FIFA 21 on PlayStation 5 makes use of the DualSense controller's adaptive triggers to simulate player fatigue.
It means if you try to sprint with a tired player, you'll feel resistance from the right trigger.
During a preview event attended by Eurogamer, FIFA producer Sam Rivera said this new feature will tell the user how tired their players are through feel alone. The more tired the player, the more RT resistance you'll feel.
Meanwhile, the PS5 version makes use of the haptic feedback in the DualSense. When your player takes a shot with their right foot, for example, you'll feel vibration on the right hand side of the controller. The same applies for blocks, or any contact you have with the ball. Player collisions will also create vibration that's based on the intensity of the collision.
"I can tell you that this feature allows you to feel the rhythm of the game in your hands," Rivera said.
Of course, some FIFA players may wish to turn off these DualSense features, particularly for competitive multiplayer. You can do so in the PS5 settings.
There are a raft of features added to FIFA 21 for the next-gen release set for 4th December. Here's everything new for FIFA 21 on PS5 and Xbox Series X and S.