FIFA 18 ditches Xbox-exclusive Legends for multiplatform Icons
Marketing moves from Xbox to PS4, Switch version doesn't run on Frostbite.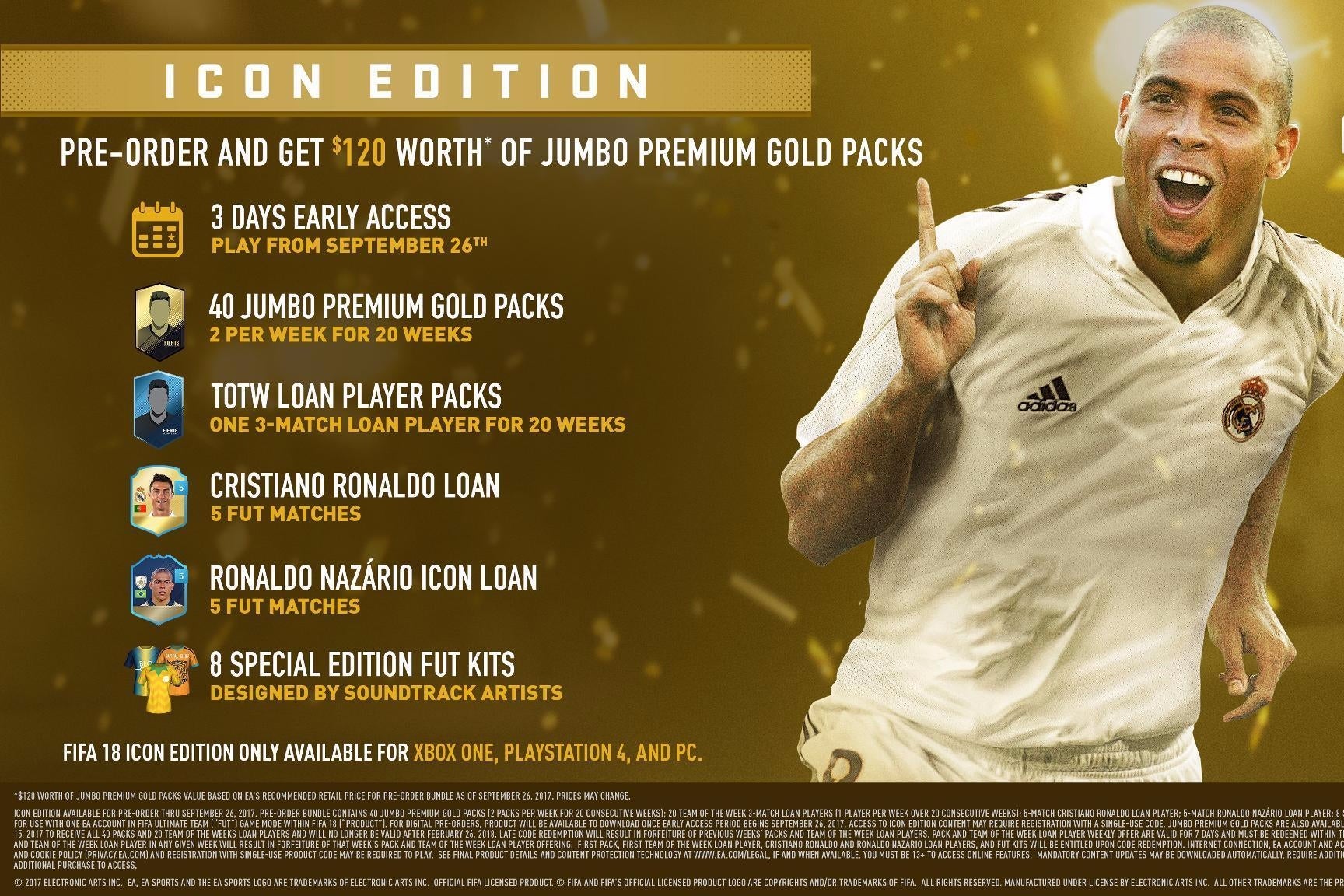 Big news in the world of FIFA: EA Sports has ditched Legends - aka retired footballers for FIFA Ultimate Team - in favour of multiplatform Icons.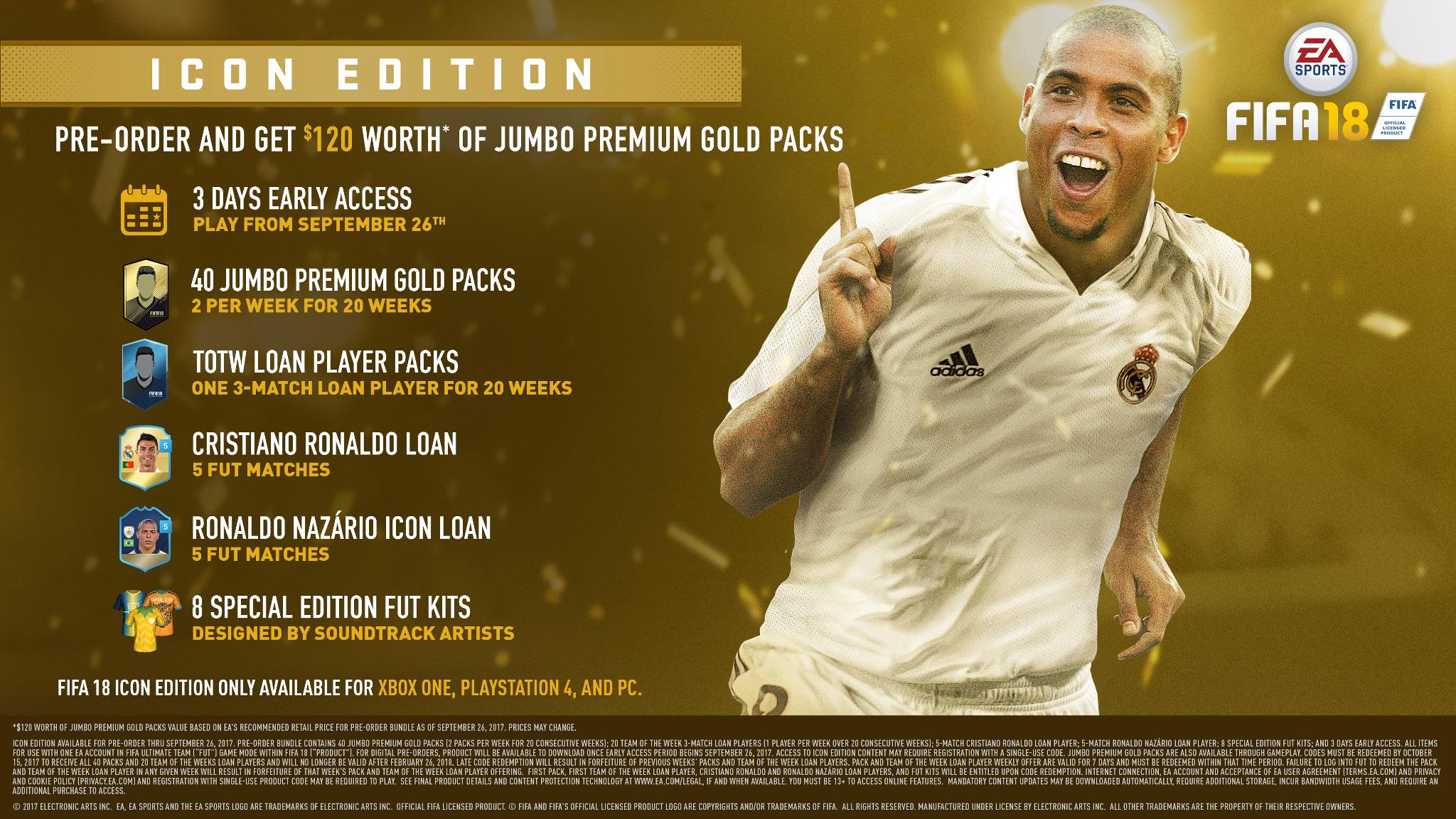 Icons will be available on all platforms, EA said today. And the first Icon is Ronaldo. No, not that Ronaldo. Old Ronaldo.
EA has also gone with PS4 for its FIFA 18 marketing, which is a significant switch after a number of years with Xbox.
FIFA 18 comes out on 29th September 2017 on PS4, Xbox One, PC, Nintendo Switch, PS3 and Xbox 360, according to a press release issued today. EA notes "not all features available on all platforms", so expect the Switch version, for example, to work differently to the PS4 and Xbox One versions.
At the end of the trailer, below, is fine print that confirms unlike the PS4, Xbox One and PC versions, the Switch version of FIFA 18 does not run on the Frostbite game engine, nor does it include the Journey story mode.

You can play the full game before launch day by getting one of the special editions (there's a Ronaldo Edition and an Icon Edition). This grants three-day early access, so you can play from Tuesday, 26th September.
EA Access and Origin Access members get up to 10 hours of playtime starting Thursday 21st September.
Cristiano Ronaldo is this year's cover star. EA motion captured the Real Madrid forward, so expect to see his unique running style recreated in-game.