FIFA 15 scores number one in UK chart
With around the same sales as FIFA 14.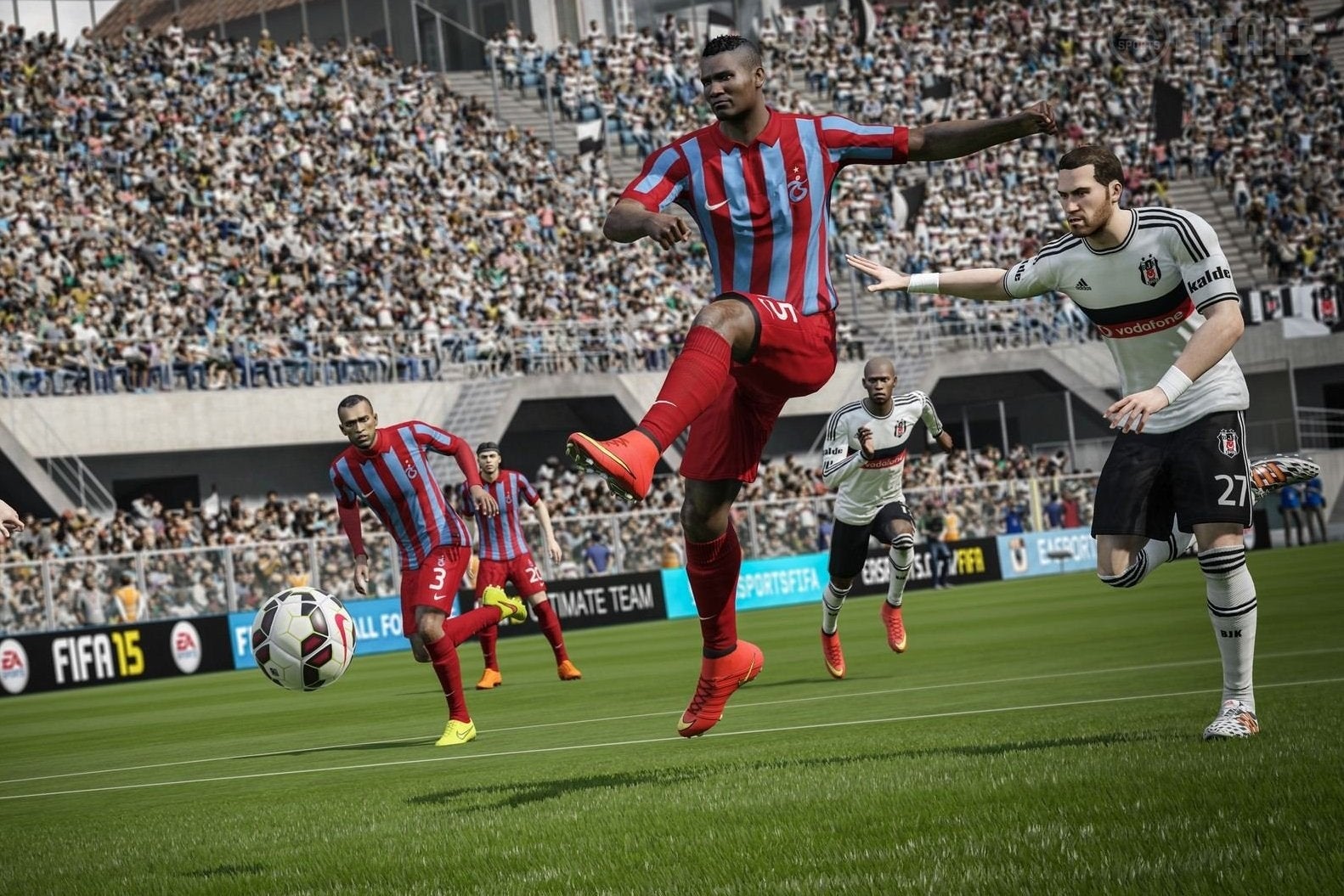 FIFA 15 is top of the UK chart.
Official figures from Chart-Track show EA's annual behemoth sold around as many copies as FIFA 14 did during its launch week in 2013.
Unlike FIFA 14, FIFA 15 launched on PlayStation 4 and Xbox One at the same time as previous generation platforms, so to create a direct comparison Chart-Track has added in the launch figures for FIFA 14 on PS4 and Xbox One to the figures for its first launch on last generation consoles (FIFA 14 on PS4 and Xbox One launched alongside the consoles last November).
Doing so, Chart-Track found FIFA 15 sold around the same number of units week one as FIFA 14 did, with a six per cent jump in revenue. The PS4 and Xbox One versions of FIFA 15 accounted for 54 per cent of all sales units of the game, with PS3 and Xbox 360 holding strong with 45 per cent.
If we compare FIFA 15 week one to FIFA 14 week one without adding in week one sales of the PS4 and Xbox One versions of FIFA 14, then FIFA 15 is up 15 per cent in unit sales and up 23 per cent in revenue.
FIFA 15 accounted for 80 per cent of all video game software sales last week, and 87 per cent of revenue. As expected, Bungie's first-person shooter Destiny drops down to second place.
It should be noted that unlike FIFA 14, FIFA 15 did not launch on PlayStation 2 or PlayStation Portable. And Chart-Track does not include download sales.
Meanwhile, Level 5's Nintendo 3DS role-playing game Fantasy Life debuted at number eight.
Here's the top 10 in full:
FIFA 15
Destiny
Disney Infinity 2.0
Minecraft Xbox 360 Edition
Call of Duty: Ghosts
Watch Dogs
The Sims 4
Fantasy Life
Minecraft: PS3 Edition
Plants vs Zombies Garden Warfare