FIFA 10 cover features Lampard, Walcott
Rooney "delighted" to be back, too.
EA has revealed Chelsea stalwart Frank Lampard and Arsenal youngster Theo Walcott as FIFA 10 cover stars for the UK. Box regular Wayne Rooney completes the trio.
All three strike poses with mouths wide enough for pies and fists clenched for glory. Rooney dominates the picture, while Frank bulges out to his left and Theo pops out like an egg to his right.
Frank Lampard said being on the cover is "really special" for him, while Theo Walcott - who plays FIFA in the Arsenal dressing room - finds appearing next to the others a "huge honour". Rooney is also "delighted", and apparently regularly plays online against "the lads".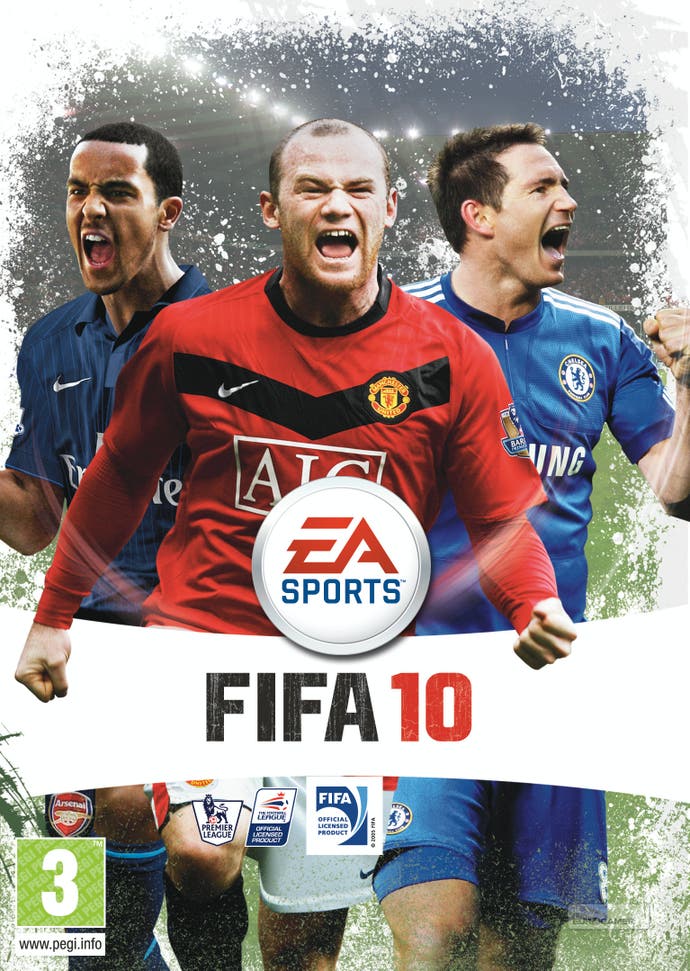 FIFA 10 arrives on 2nd October for DS, PC, PS2, PS3, PSP, Wii and Xbox 360.